Microsoft Surface: Perfect design within touching distance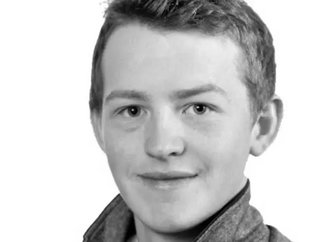 Ben Highfield, Surface Product Manager at Microsoft tells us why its range of touchscreen devices is revolutionising architectural design… Launched i...
Ben Highfield, Surface Product Manager at Microsoft tells us why its range of touchscreen devices is revolutionising architectural design…
Launched in 2012, Microsoft's Surface range of devices, with convertible desktops, interactive whiteboards and industry-led software has empowered architects to better envisage and inform their projects. "We feel we have a fantastic portfolio of devices now that really complement the industry," Microsoft's Surface Product Manager Ben Highfield explains.
"If we think about that from an end-to-end device perspective and the work that industry tends to do, we're talking about the design work; the creative. It's the capability to get involved with what you're working on, get hands on and harness the power to manipulate the image. I think as we look across our Surface portfolio, we have a great set of offerings that really align to that."
One of the key plus points with Surface, according to many in the field, specifically in the architecture industry, is the use of Windows Inking and the touchscreen on the devices. "Surface Studio allows you, with one hand, to push the top of the device so it comes down into this full studio mode," says Highfield. "Then you can start inking on the screen. We have also worked with partners who have made specialist software – for example, BlueBean with its touch interface to create a seamless working experience."
The RIBA report
In May 2018, Microsoft and the Royal Institute of British Architects (RIBA) launched a new report, Digital Transformation in Architecture which explored the benefits and challenges of the innovative technologies changing the way architects work. So, what were the key takeaways from the analysis? "I think we have really three main findings from the report. The first is that the sector is really facing a change or a rapid transformation. While some organisations are changing the way they work, there is plenty more that they can do to continue to drive that rate of change and to continue to adopt that rate of transformation."
The RIBA report states that of over 300 construction industry professionals surveyed, 87% agree that digital technologies are transforming the way that they work, but actually, 39% of the businesses surveyed said they were only at the start of their journey while 55% linked that adoption of digital technology to business success in the future. "So, there is a real rate of change in the industry and businesses need to get involved and be thinking about this early to make sure they keep up," says Highfield.
The second major finding addresses the culture of digital transformation. If companies are to benefit from digital technology and keep pace with the industry, organisations and employees need to be empowered to try out new ways of working. "They need to be given the autonomy to change and also be given the right kind of training and tools to do these new jobs and to be thinking about different ways of working," Highfield explains. "We found that around 40% of the organisations surveyed are changing their organisational culture to kind of help them thrive in this new world, and actually, 49% of them had a senior staff member who now has that kind of formal responsibility around digital technology."
The third major takeaway from the report highlights the need for change at a cultural level. "We really need to talk about implementing these technologies within the sector to bring continuous improvement to both projects and outcomes, but also to clients and society. So, it's not just the impact for the practice, but it's the impact for the wider industry and our ability to create better buildings from better projects. For projects to be more linear and more fitting to the timings with better outcomes for people who are working on these projects and impacted by them."
An augmented reality
The report details how digital ways of working, like BIM (building information modelling), are improving the productivity and efficiency of construction projects and architectural practices. Mixed, augmented and virtual reality technologies are cited as enhancing the experience of clients, aiding collaboration across projects and within organisations. 
"Reality or augmented reality are really improving those client outcomes. One of my favourite case studies from the report, which really brings it together is from Millar + Howard Workshop who talk about how virtual reality offers their clients the chance to experience the building before it's built and how they can get that building up and rendered. They can throw on the mixed reality headset and actually check it out. They also talk about the additional power of compute and the speed of rendering: 'We're used to hitting render and then going off for lunch, but now with the power of Compute, it can almost be done in real time'. So, you can give the client so many more options about what they're considering for their building. With the power of the cloud and the ability to really quickly render images and knock up super compact design, you change the direction of sunlight through the windows or make big changes in real time. This will prove a massive benefit for design and construction work."
Highfield is also excited by the power of increased collaboration through technology. "When the construction process gets led down to the construction and the site management and the actual physical building of the structure, we see the collaborative tools getting better and more joined up. We really will see benefits to how buildings are created with construction teams wearing headsets on site so they can visualise what they're achieving. They will be able to pull out issues where there may be something structurally wrong with the site that wasn't picked up before, because they have the plans in front of them. I think that collaboration between architects and construction are making that link tighter and this proves really interesting for the transformation of the industry."
"Therefore, we came to the conclusion that we do need the right skills across the organisation. You need the skills at the ground level with people capable of picking the technology up, using the technology and having a play with it. You also need the sponsorship from the executives and the leadership of the organisation to empower the workforce to say, 'Yeah, great, go ahead, have a play, and see what impact that makes'."