Novade integrates with Autodesk Construction Cloud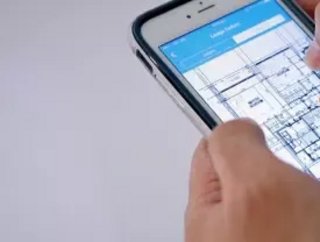 Novade integrates with Autodesk Construction Cloud to connect office and field teams
Novade has integrated with Autodesk Construction Cloud in a bid to enhance communication between office and field teams.
Novade CEO Denis Branthonne said the integration is the start of its journey towards "truly connected construction".
"Tech companies have to move with the times – our customers want their data to move seamlessly between their favourite systems and applications. The more we can help the construction industry remove data friction, the faster the industry will achieve digital transformation," he said.
Novade digitises construction processes in the field such as safety inspections, permits to work, quality inspections or progress reports. Autodesk BIM 360 is widely adopted by teams across the globe looking to collaborate throughout all project stages – from design and construction through operations and maintenance.
Both tools are trusted by many of the world's largest contractors, property developers and facility operators – particularly across Europe and Asia.
The company launched Novade Connect in May, a set of software integrations enabling customers to tap into the growing digital ecosystem of construction software and hardware providers.
By connecting the Autodesk and Novade platforms, users can now share their safety and quality data from the field in Novade with other construction stakeholders in BIM 360. Novade users can also incorporate the latest drawings from BIM 360 within their field-based workflows and minimise rework headaches resulting from field teams using the wrong drawing.
"Construction projects move quickly, so office and field teams need to remain in sync to ensure everyone is working from the latest information," said James Cook, head of integrations at Autodesk Construction Solutions. "By enabling customers to connect their project data and documents between BIM 360's construction management workflows and Novade's field workflows, office and field teams can streamline collaboration to minimise miscommunications and rework."
Tiong Seng, one of Singapore's largest building and civil contractors, is one of the early adopters of this new integration.
Colin Tan, Deputy Managing Director of Tiong Seng Contractors, said: "Being able to share information between our existing data platforms is essential for us to reduce bottlenecks in our industry. Our teams now have full project and progress visibility whether they are on or offsite with access to real-time quality and safety data."
To make it easy for construction companies to streamline the enormous amounts of data they collect and manage, tech companies are looking at ways to synchronise, share and unlock their data.

"Sustained and purposeful innovation to enable digital transformation in the industries we serve is changing our relationship with our customers from software vendor to strategic partner," said Andrew Anagnost, Autodesk president and CEO, as the company saw revenue jump 16% to $1,060 million in Q2 fiscal 2022 results. "And that is enabling us to create more value through end-to-end, cloud-based solutions that connect data and workflows, and power business model evolution."