ProEst and Sage Intacct Construction target project metrics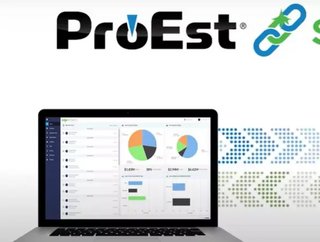 ProEst has integrated with Sage Intacct Construction to streamline all project activities
ProEst has integrated with Sage Intacct Construction, a cloud financial management solution designed to meet the unique needs of construction companies.
Together, the two cloud-based solutions will streamline and integrate all estimating, preconstruction and core financial management activities, from initial bid to final closeout.
"Integration is the future of construction industry technology," said ProEst founder and CEO Jeff Gerardi. "By ensuring a seamless transition of project data from ProEst to Sage Intacct Construction, contractors can expect significant improvements in workflow efficiency, information accuracy and cost savings."
Both ProEst and Sage Intacct Construction are designed to eliminate the need for paper-based processes, improve data access and enable collaboration among teams, a hallmark of cloud-based software solutions.
"In many ways, ProEst and Sage share the same vision for the construction industry," said Melody Williams, Head of Business Development for Sage Intacct. "As technology providers, we have both seen the positive impacts of our cloud platforms, and we look forward to the many benefits this new integration will deliver for our joint customers."
ProEst was a cloud pioneer, moving their construction estimating platform fully to the cloud in 2015. ProEst now maintains offices in the US, Canada and Australia and serves the needs of more than 8,000 industry professionals.
Another company with an eye on growth and improved technology-enabled workflows, Prism Electric, one of the largest electrical contractors in Texas, has selected the purpose-built CMiC construction management platform as its enterprise-wide system of choice.
Established in 1994 with five employees, Prism Electric has expanded in growth to 700-plus employees with offices in Texas and Oklahoma.
Luke Harmon, Electrical Engineer with Prism Electric, charged with addressing the workflow issues, said: "We have a strategic plan to expand our market presence and take advantage of the strong Texas economy - and that means we have to have the tools to facilitate that growth."
While not an IT intensive company, Prism Electric did have an on-premise ERP that was implemented about a decade before. "The problem was that our project teams didn't use it. Instead, we created all sorts of workarounds with spreadsheets. We knew that was not an effective path forward."