Rhumbix: Collect field data, not documents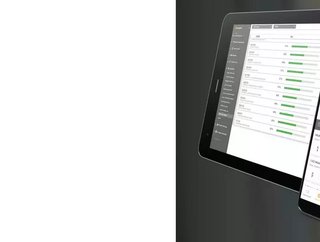 We take a look at Rhumbix's range of products and solutions that are enabling smarter field workflows built for the way you work...
Founded in 2014 by Sach Scheel and Drew DeWalt, Rhumbix has gone from strength to strength thanks to its range of products ranging from timekeeping and payroll solutions to T&M tracking and daily construction reports.
Rhumbix has raised funds from some of the most respected venture capital investors such as Greylock Partners, Tenfore Holdings, Blackhorn Ventures and many others. During the middle of 2018, Rhumbix became an Autodesk Forge Fund partner.
In addition to Founders' Zach Scheel and Drew DeWalt, the company has three further leaders. Forrest Junod focuses on Software Engineering whilst Josefine Mullen takes a stand on client success. Finally, Caspar Yen is in charge of the company's growth strategy as the Vice President of Growth.
Rhumbix's Mission
Rhumbix believes in solutions that deliver value to workers before anyone else, using them as the lens through the firm's decision processes.
It aims to continuously improve and innovative in the way the world is designed and constructed by empowering the workforce with technology. The company also keeps its values at heart, with trust and transparency being a top priority for the company which enabled it to create inclusion, centralised communication and empowered execution.
A culture of #GAINS continuously enables Rhumbix to achieve the extraordinary, whilst enabling it to challenge itself and each other and pushing for continuous improvement.
Solutions
As we've already mentioned, Rhumbix offers a wide range of solutions for a variety of different applications. Each solution has been built from the ground up, from years of experience on the jobsite which makes Rhumbix's innovative solutions a step above its competitors.
Rhumbix's solutions allow you to unlock your field data thanks to the wide rage of features offered, whilst being easy to use, intuitive and incredibly feature-packed without the dreaded complexity which can be typical of high-tech solutions.
The firm's time & materials tracking functionality enabled everyone to stay on the same page and reduce disputes by completely eliminating late and lost T&M tags. It also provides a system of record for all project stakeholders.
The company's timekeeping and payroll features enable simple, fast and accurate timekeeping with an ultimate goal of completely streamlining processes. Timecards can be submitted within minutes and payroll can be completed quickly with the pristine accuracy you'd expect for a tool of this kind. In addition to this, Rhumbix is able to eliminate 90% of time spent on paperwork whilst utilising a closed-loop feedback feature to drive production.
Innovative production tracking enables you to track, analyse and optimise labor productivity effectively. Rhumbix describes itself as "a single source of truth for real-time field data". The solution can also provide project stakeholders with accurate information whilst highlighting any trends and problem areas. This has been designed so you can get back on track as soon as possible.
Daily construction reports are also built into Rhumbix's products which can enable you and your company to track projects through the use of real-time field data. These can be created and shared instantly with project stakeholders and can be created in minutes. The reports can also allow you and your company to reduce disputes and legal actions
IMAGE CREDIT: Rhumbix
There's so much more to love about Rhumbix's innovative products. To see how it could help your business, take a look at the website to view the solutions in more detail.

For more news and insights on the construction industry, read our latest magazines and follow us on LinkedIn and Twitter.