Sustainable wood Kebony reducing deforestation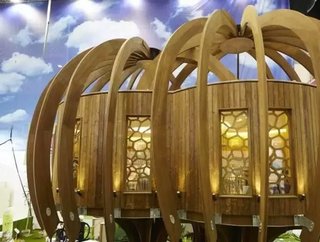 A pioneering process developed by a Norwegian hardwood alternativeis converting softwoods into hardwoods as a viable green alternative for endangered sp...
A pioneering process developed by a Norwegian hardwood alternative is converting softwoods into hardwoods as a viable green alternative for endangered species.
Norwegian wood technology company Kebony has won plaudits for its sustainable alternative to tropical hardwood, including the recent Best Innovation accolade at the Best Business Awards 2014, which honours organisations that have identified a requirement for an innovative green-tech product and successfully brought it to market.
Kebony is a sustainable and aesthetically pleasing alternative to popular hardwoods from tropical regions, made all the more relevant and important as deforestation becomes an ever-more pressing concern, such woods deplete, and corporations and consumers look for a sustainable and acceptable alternative.
Kebony CEO Christian Jebsen notes the importance of products like that manufactured by his company in a world where annual forest destruction releases 20 percent of global CO2 emissions and a third of global rainforests have disappeared over the last 50 years.
"Kebony offers a solution to this global issue," he claims, adding that the product has a carbon footprint of less than 10 percent compared with Burmese teak and other similar wood that it aims to substitute for.
Kebony is based on the company's developed process, appropriately termed Kebonisation, where sustainable softwoods are, simply put, converted into hardwoods. It is a process which makes such woods more durable, harder and stable using a liquid by-product from farmed sugar cane production liquids.
Applicable to many types of wood, Kebonisation changes the cell structure of non-durable woods through a non-toxic process of impregnation and heat, which alters the wood fibers' ability to hold moisture.
The process improves the dimensional stability at moisture variations substantially from the parent wood by 50 percent, making it more resistant to shrinking or swelling, and therefore to weather, wear and decay.
During production at the company's production plant, which opened in 2009, pressure and heat are applied to the original woods to a degree that their lifecycle is increased seven to nine-fold.
The furfurylation process gives the wood a darker colour which makes Kebony woods resemble Teak, Ipé, Mahogany and other tropical varieties of wood, making it more than just a viable practical alternative to such woods, but also a visually appropriate one. The products are dark, and acquire a silver grey patina over time if left untreated.
Kebony products are suitable for a multitude of applications and designs, encompassing both indoor and outdoor applications, and have been used in a variety of striking projects in many locations.
In terms of cost, initial outlay for Kebony is a little above that of toxin-treated timber, however the creators claim it will last approximately three times as long, and, not requiring maintenance, its lifecycle cost will be about half compared to buying and maintaining treated or impregnated timber, making it a good-value long-term investment.
Tropical timber, such as teak, mahogany and other endangered wood species will therefore in most cases cost more than Kebony.
The growing company recently expanded its sales and distribution operations into the US market via a new distribution partner.
Case Studies
KREOD pavillion, London
Chun Qing Li, Managing Director of Pavilion Architecture:
"Using Kebony Southern Yellow Pine for the KREOD pavilion was a great showcase for a sustainable and forward thinking construction method in the digital age. KREOD considers the environment and the lifecycle of the design work; the choice of material is highly innovative, simple, honest and eco-friendly."
Helle School, Telemark, Norway
Dag Haraldsen, Børve & Borchsenius architecture:
"The Kebony cladding is our answer to the owners' wish of a no maintenance facade. At the same time it is the answer to our own wish of an environmentally friendly cladding with a beautiful look, that remains beautiful without maintenance, and ages with dignity.
We have chosen two solutions for the Kebony parts: One gives a very subtle expression, where the cladding becomes silky grey over time by playing with the wind, rain and sun. The other is a solution where the cladding is unprotected under big roofs, and gets to keep the beautiful warm kebonised look instead of turning grey.
The children of this school are familiar to wood and panels from their homes, and recognise our choice of materials. This gives them a sense of comfort and security.
Helle school is situated in a natural plot with lots of pine trees.  The warm and golden aesthetics of Kebony gives an association to the pine legs, and strengthens the bonds between the new building and the old natural surroundings.
We have chosen to combine Kebony with veneer plates with a warm expression. Together they make an entity – teamplayers with the nature and the beautiful plot."