Telematics Data: The equipment management money saver
By Willy Schlacks, President and co-founder of EquipmentShare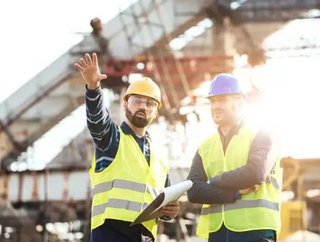 Budgeting for a piece of equipment requires more than just considering the sticker price. From routine upkeep, like oil changes and monitoring track ten...
Budgeting for a piece of equipment requires more than just considering the sticker price. From routine upkeep, like oil changes and monitoring track tension, to surprise breakdowns requiring undercarriage service, maintenance costs can add up very quickly. It's no longer enough to simply purchase equipment and hope for the best.
Today, the power of collecting and analyzing data helps managers and contractors get the most utilization and ROI from their equipment. To put it simply, investing in an advanced telematics solution can be an equipment management game-changer.
By aggregating equipment data and utilizing predictive analytics, telematics provides greater insight over fleet maintenance and management – enabling managers and contractors to better identify and address the cost inefficiencies that often come with owning equipment.
Whether it's catching an overheated dozer before it blows a gasket or spotting an underutilized piece of equipment before it starts collecting dust, a telematics solution can positively impact a contractor's bottom line in more ways than one. Here's a look at five areas of fleet management where data can help contractors make cost-saving decisions and alleviate some of the financial pain points tied to equipment ownership.
1. Increasing Utilization
One of the biggest challenges contractors face when growing their businesses is ensuring each piece of equipment is being used to its fullest potential. As the size of a fleet grows, so does the difficulty associated with managing it. Using telematics, contractors and fleet managers can track idle and run-time, so they can make more informed decisions concerning when to rent, sell or buy equipment. Instead of letting a machine collect dust in the corner of a lot, for instance, contractors can pinpoint what pieces of equipment could be rented out for extra cash. Assumptions once made about the utilization of a fleet can now either be confirmed or refuted by cold, hard data – resulting in greater ROI for contractors.
2. Proactive Maintenance
The old saying, "If it ain't broken, don't fix it," doesn't quite work for the construction industry. Contractors too often face unexpected breakdowns – such as an oil leak from an overworked engine – and end up eating those maintenance costs. However, telematics solutions allow contractors take a more proactive approach to equipment maintenance. With real-time visibility into equipment health, like oil levels, tire pressure and operator habits, telematics lets contractors see maintenance problems before they happen. So for example, if a contractor notices a piece of equipment has been utilized more hours than normal this month, they can service early or be on the lookout for any maintenance issues that might be on the horizon.
3. More Accurate Bids
Keeping track of costs and reporting throughout the duration of a project is no easy task. Not only are contractors charged with the responsibility of counting how many pieces of equipment are used, but also when, where and for how long. With telematics, you can skip the paper reports and manual data entry. Instead, project managers and equipment owners and operators replace messy and inaccurate logging with digital records. By monitoring equipment utilization and identifying a fleet's location via geofencing, telematics can help provide contractors with the insights needed to accurately track costs and deliver more competitive bids.
4. Building Back-end Efficiencies
In addition to increasing the accuracy of equipment data, telematics solutions can also cut down on the time it takes for contractors to complete IFTA reports and hours of service logs. Rather than jumping between stacks of spreadsheets, contractors now have the luxury of using precise digital records to aggregate equipment into a single online platform. This boost in efficiency frees up contractors to focus on more important things such as moving their projects forward.
5. Meeting compliance standards
Starting December 18, 2017, a new law from the Federal Motor Carrier Safety Administration (FMCSA) goes into effect. Known as the, Electronic Logging Device (ELD) Mandate, fleet owners will be required to install devices in their commercial motor vehicles to record hours of service (HOS) digitally. Contractors who have yet to prepare for such standards should consider telematics as a possible solution to meet the ELD Mandate compliance. On top of automating mandatory reporting, telematics can open the door to this list of benefits, and more, including helping contractors and fleet managers avoid costly non-compliance fines.
While upfront costs may account for the biggest portion of a contractor's budget, equipment ownership costs extend well beyond the initial purchase. To avoid some of the costs that come after signing on the dotted line – such as sudden breakdowns and inefficient operations – contractors should consider adopting a telematics solution that provides them with greater insight into the analytics, health and utilization behind their fleets.