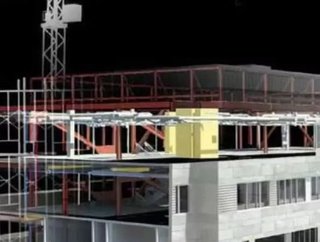 Building Information Modelling (BIM) software is on the rise. Capable of generating and managing digital representations of the physical and functional...
Building Information Modelling (BIM) software is on the rise. Capable of generating and managing digital representations of the physical and functional characteristics of a facility, it is increasingly viewed as the future of construction.
The major advantage BIM holds over older systems like Computer-aided design (CAD) is its ability to produce not just graphics but information. This information aids in the automatic generation of drawings and reports, design analysis, schedule simulation and facilities management, and ultimately enables the construction team to make better-informed decisions throughout the lifespan of the facility.
The building information models it generates are important as a shared knowledge resource, which supports and aids decision-making about a facility right the way through its lifespan.
 BIM is useful from the very early conceptual stages, right through the design and construction phases, and then over a facility's operational life and including the eventual demolition when it is replaced completely.
BIM in the UK
The UK in particular is a BIM advocate. In May 2011, Paul Morrell, the Government's Chief Construction Adviser, advised BIM adoption on construction projects of £5million and above, while warning construction professionals that alternative methods would become obsolete. 
In June of the same year, the government published its BIM strategy, and stated that it intended to require collaborative 3D BIM on all of its projects by 2016.
A report, published in March 2013 from a survey of 1,350 UK construction professionals, revealed that BIM adoption amongst this group has increased from 13 percent in 2011 to 39 percent in 2013.
Why is this so?
There are several reasons why the construction industry is embracing BIM software; the first of which is that it reduces risk from a project.
BIM removes guesswork from the equation and enables greater predictability of a project's outcomes. Projects can be properly visualised early on in the process, giving owners and operators a clear picture of intended designs and allowing them to modify the design where necessary to achieve the outcomes they want, before time and money is wasted on incorrect decisions.
Before a single brick is laid, BIM allows the project team to create an accurate representation of the project in a virtual environment. Within the software, they may rehearse complex procedures and plan procurement of materials, equipment and the necessary manpower appropriate to the job.
The software allows for accurate comparisons of design options and variations to be produced and analysed quickly. This enables a team to make the correct decisionabout which direction they should take for the project, in terms of efficiency, sustainability and value for money.
The advanced nature of BIM modelling techniques aids greatly in this process, as the different solutions can be optimised for value against agreed parameters and targets.
A further advantage to BIM is the close collaboration that it offers.
Since all parties involved in the construction project; including designers, contractors, suppliers, specialists, as well of course as the customer themselves, are using a single 3D model, easier and more focused collaboration is possible. This has the benefit of a more efficient and better value project.
Integrating design inputs across different disciplines using a single 3D model means that interface issues can be identified and dealt with in advance of construction. This is much more cost-effective, as it eliminates the need for redesign; saving both time and money. The model also enables new and existing assets to be seamlessly integrated.
Speed is a knock-on positive effect of this close collaboration. An enormous amount of time can be saved by agreeing on design concepts early in project development, as this will eliminate time-consuming and frustrating late-stage changes.
BIM also improves safety by allowing crowd-control and fire modelling to be run; simulating scenarios so that final building designs can be optimised for public safety. Contractors can also minimise risks in the construction process itself by reviewing procedures before actually going on-site.
BIM also greatly reduces wastage of materials and equipment, as neither will be over-ordered. What's more, Precise programme scheduling enables delivery of materials and equipment at just the right time, which reduces potential for damage and minimises hire-costs.
BIM models also contain product information which aids commissioning, operation and maintenance activities. These may include start-up and shut-down sequences, interactive 3D diagrams giving visual instructions on the correct way to take apart and reassemble specific pieces of equipment, and specifications allowing replacement parts to be ordered where necessary.
A final advantage of BIM software is the potential that it provides for continuous improvement. Members of the project team can feed back information about the performance of equipment and operational processes. This gives a clear picture of any improvements that could be made on subsequent projects to ensure even better strategy and performance.
Which BIM is for me?
There are so many variations of BIM software offered by different developers that it can be a challenge to decide which one works best for you. The solution is just that; to judge which is most appropriate to your specific goals and the nature of your business.
Some forms of BIM are geared towards the architectural side of the industry, while others offer countless flashy features for other aspects. It is important to find software with an interface that you are comfortable using, and which serves your purpose.
It is pointless to pay a premium for advanced graphical and modelling features that you don't really require, and equally futile to try and save money by investing in more basic software which doesn't do all that you need or will need in future as your business expands. 
Feel free to explore the options, but as a starting point the following are three examples regarded as being at or near the top of the BIM pile.
The best of BIM
Revit
Autodesk's Revit is regarded as the class-leader by many. It offers features for architectural design,Mechanical/Electrical/Plumbing(MEP), and structural engineering and construction.
ArchiCAD
ArchiCAD 17, the latest version of Graphisoft's software, promises to simplify the modelling and documentation of even highly detailed models, and allows models to stay live until the very end of the project. Geared towards architects, the solution's latest iteration boasts strong graphical performance to "greatly help the performance, navigation and display of extra-large, complex models."   
Vectorworks
The 2013 iteration sees improved features such as auto-hybrid objects, enhanced and more flexible window and door capabilities, parasolid-based roofs and enhanced IFC usability.