TomTom: construction sustainability in the spotlight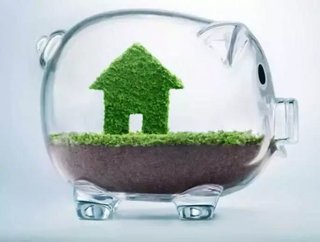 The Green Construction Board recently highlighted the changes the construction industry must make if the governments carbon reduction targets are to be...
The Green Construction Board recently highlighted the changes the construction industry must make if the government's carbon reduction targets are to be met.
Ambitions of a 50 percent cut in built environment emissions by 2025 and at least an 80 percent reduction in national greenhouse gas emissions by 2050 are extremely challenging.
According to the Board's recent '2015 Routemap Progress' report, 'capital carbon' – a measure that includes the carbon footprint of the industry's own processes and transport emissions – "has shown a trend for gradual increase across most construction sectors as economic growth has taken hold since 2009".
With the reduction of carbon emissions from construction processes and associated transport a key element of the government and industry's joint 'Strategy for Sustainable Construction', more efforts must clearly be made to 'decarbonise' the supply chain.
Research findings a cause for optimism
TomTom Telematics recently conducted its own research to provide a snapshot of the industry's commitment to long-term environmental responsibility and the findings did offer cause for optimism.
75 percent of the 149 construction companies surveyed said they now operate a low carbon or carbon reduction strategy, with 58 percent regularly monitoring and measuring their carbon footprint. This commitment to the green agenda is boosted by client demands – 51 percent of construction operators claimed their clients require them to record and act on carbon emissions as project performance indicators.
The fleet operation has been identified as a key focus for CO2 reduction; 68 percent of companies we spoke to have systems and processes in place to reduce fuel consumption across their vehicle fleet and, of these, only 23 percent use a telematics system to do so. Fleet operations are a major source of CO2 emissions but the data provided by technology such as telematics can allow companies to pinpoint trends and tackle the root causes of fuel wastage.
52 percent of respondents cited road traffic congestion as the biggest cause of unnecessary fuel consumption, followed by vehicle idling and inefficient routing, both at 11 percent. Five percent named vehicle speeding as their biggest drain on fuel wastage, while unauthorised vehicle usage was cited by a further five percent.
But while performance efficiency is clearly crucial, old habits can die hard. Nevertheless, initiating meaningful change can prove a straightforward process if approached in a structured fashion.
Technology for effective fleet and route planning to minimise wasted mileage can be introduced swiftly with minimal business disruption. Smart navigation, incorporating live traffic information, can help drivers avoid congestion, slashing their journey times and their carbon footprint.
Involving and empowering drivers
Change does not need to scare employees, even when it involves monitoring driving standards.
When implementing a performance programme, it is important to involve drivers in discussions from the outset, involving union representation if appropriate. This gives them the chance to ask questions, raise any concerns, and to start a two-way dialogue that helps to demystify the process and give staff a sense their opinion really counts.
Taking construction giant Skanska as an example, all employees are provided with mandatory leadership and values training as a part of their induction, quickly setting the tone for what is expected. A right to challenge has been established where anyone can challenge a colleague on negative behaviour regardless of position or status. Suggestions for improvements are welcomed, with any changes clearly communicated to staff.
Creating advocates and champions can also help. Instilling a sense of pride and responsibility among selected workers can help to put them in a position where they can spread the word and highlight the benefits of driving more efficiently. These benefits might range from improved safety to cost savings that can help to safeguard jobs.
Business policy could also outline what consequences might be faced as a result of breaches of expected standards, such as excessive incidents of idling or speeding. Any disciplinary process should be clearly outlined and communicated, while giving staff the right to reply.
Data insights to achieve change
The amount of data available to construction companies to monitor and improve standards is now greater than ever but collecting, analysing, and reporting on it needn't be an arduous task. Telematics systems, for example, are ever more sophisticated, creating individual profiles for drivers based on their performance in a number of key efficiency areas.
Management can drill down into specific areas of performance to gain greater insight into specific problems. Data is available on a range of behaviours, including speeding, fuel consumption, harsh steering and braking, idling, gear changes, and constant speed.
The latest telematics tools can also maintain the theme of two-way feedback and collaboration by empowering drivers to adjust their driving style in real time. The driver will receive an alert through their sat nav device to inform them where they are able to improve. Devices can even provide predictive advice that unlocks even greater fuel and carbon emissions savings. Drivers are told when to take their foot off the accelerator on the approach to roundabouts or junctions, allowing them to drive in a smoother, more fuel-efficient manner.
Sustained engagement
When it comes to achieving sustained levels of engagement from a workforce, incentives such as extra holidays or cash can prove beneficial. Drivers for plant hire company Garic, for example, receive a weekly bonus if they hit agreed fuel consumption performance targets. Simple recognition and acknowledgement can be equally effective however, with positive feedback and constructive criticism fostering a culture of collaboration. 
TomTom Telematic's research found that 95 percent of construction companies still believe the industry as a whole could do more to reduce carbon emissions. However, by following a set of established guidelines – creating a culture of excellence, providing strong leadership, choosing data to suit objectives, and working with employees to achieve improvements – best practice and impactful change can be achieved.
Follow @ConstructionGL
Read the July 2016 issue of Construction Global magazine