Tridify: bringing BIM to the people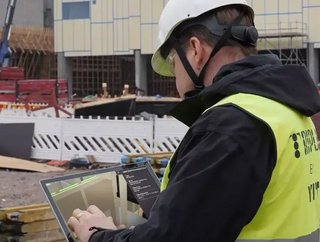 Tridify CEO Alexander Le Bell tells Construction Global how itsBIM to XR processing service makes BIM models viewable online, bringing 3D into the mains...
Tridify CEO Alexander Le Bell tells Construction Global how its BIM to XR processing service makes BIM models viewable online, bringing 3D into the mainstream for AEC practitioners.
Tridify was established in Finland in 2012 by a group of technologists with over 30 years of collective experience working in Virtual Reality (VR).  The past four years has seen the company focus on developing a bespoke solution to automate the delivery of architectural 3D, BIM and CAD models with BIM data attached. "We developed our own VR application for AEC professionals," explains Tridify CEO Alexander Le Bell. "This software takes existing 3D assets and smart objects and creates immersive, interactive virtual environments that allow users to manipulate dynamic objects online in real-time."
At first the automation conversion technology was developed as an internal tool to help Tridify deliver its VR app easily to architects, developers, interior designers and facility managers."Today we are building on evolving our BIM to VR web publishing service​ so that everyone can use it at all stages of the AEC workflow; for training, simulation, design consensus, planning, maintenance," explains Le Bell."We are looking at ways that the web can be harnessed so we can add value to the construction industry in a cost-efficient way."
Le Bell and his team have been developing Tridify's Web VR solution to a point where they are confident the robust service it can provide via the cloud will benefit users by being easily accessible anywhere. "Our new Web VR option solves a problem that the industry has struggled with for many years," explains Le Bell. "By making BIM models instantly available and viewable in any browser, technical barriers are removed, they become a new commodity and are propelled into the mainstream. This will help to dramatically improve communication and collaboration workflows for architectural, construction and property companies." 
"3D models can now be created from a BIM model in less than two minutes and shared with a global audience via WhatsApp," he adds of the ability to access the service from any device with a web browser from phones to VR goggles. "The new service starts from $20 per month, which is enough to publish models of several small projects or a model of one medium size project. Soon it will become normal to share 3D models all the time, with anyone, anywhere," he says of the secure service. Tridify's customers can decide what data will be shown and for what purpose, by only giving the user the viewing link that they want. Users do not need to register to be able to view data, they just need a simple URL that they can share via any communication media (SM, email, QR-code, WhatsApp).
Developed with an open standard for almost 100 known AEC software solutions, Tridify's agnostic and flexible approach supports all IFC (Industry Foundation Classes). "We give the opportunity to use multiple models, and different software, catering to as broad a segment of the construction industry as possible," affirms Le Bell, who is keen to debunk the myth that sharing BIM models is overly complicated and show how easy it is to cut down the time it takes to communicate across AEC disciplines. 
Read the latest issue of Construction Global here
We are not trying to solve all the use cases with one single solution," explains Tridify's Head of Production Jukka Muhonen. "Our ideology is to provide the simplest solution to solve the specific use case with the same data. One problem with the traditional approach is that you typically have a UI that is full of buttons and no-one knows how to use them. Many of our customers say that if they have a menu on an app, they have just lost half of their users because they find it overly complicated to learn and use." 
Muhonen stresses that data management is an important key with BIM. "That is why we have developed this solution, to bring BIM data from all AEC design tools to one place where you can layer them in one view and automatically show the most important parts that you want for your client. For example, you might have architectural, MEP and HVAC models in one view and only show a single floor or single apartment from a 100-storey building." Le Bell adds that Tridify is aiming to create a service where you can actually share the visual elements of a design without necessarily having to share the full BIM model.
Tridify has been working closely with some of the big game engine companies in a collaborative environment targeting ways of making the experience of viewing 3D models more immersive. That partnership approach is being harnessed with early adopters like the multidisciplinary design group WSP and its Finnish subsidiary WSP Finland Oy. "We gain valuable insights working together with them," confirms Le Bell. Part of the global WSP group, the firm offers strategic advice to the construction and infrastructure sector. "WSP uses the Tridify Web VR option for fast and effective VR creation on early design stages to ease the communication process with our clients," reveals Roope Syvälahti, Project Manager at WSP Finland Oy. "We are happy to see services like Tridify that make the digitalisation of the construction industry easier. This innovation also opens up a great variety of possibilities for further development of VR models as BIM communication tools, also containing BIM data and not only being a pure visualisation." 
Identifying the consistent trend for automation with new solutions for the construction industry, Le Bell was keen to harness the cloud and make Tridify's approach accessible enough to meet the needs of customers across a variety of disciplines. "You don't need any complicated apps, you don't need to download or update anything, our Web VR service works simply in your browser with nothing else required." The ultimate goal for Tridify is to more easily connect the end users of 3D models (the client) with the BIM managers and architects who develop them.
"Now we have created a very scalable platform, it's all about a range of viewers for different projects," says Le Bell who plans to build on Tridify's VR capabilities adding AR functionality to the service which he believes will be enhanced further by the 5G rollout. "A variety of viewers can show the spark of your construction model from a single floor to a whole building… Now the next step is to get people using this on a much broader scale, and have other companies contribute to create face viewers and use our APIs to expand the service and build on our platform approach."