Using the cloud to improve organisational efficiency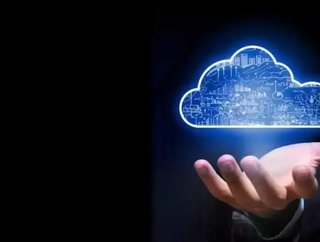 According to Sages 2016 Construction Technology Outlook, 71 percent of contractors communicate using file sharing sites, and 40 percent rely on online p...
According to Sage's 2016 Construction Technology Outlook, 71 percent of contractors communicate using file sharing sites, and 40 percent rely on online project collaboration software. Additionally, the same survey revealed that cloud and mobile are reshaping the industry; 59 percent of respondents expect to use or have plans to use cloud-based software. Clearly, the combination of these factors makes it difficult for businesses to ignore the increasing importance of cloud computing.
Many organisations understand that in order to remain competitive, they need a cloud strategy that improves productivity while reducing costs. However, many contractors and executives are often caught in the weeds and focused on the basics leaving little time to focus on organizing and managing project files. This leaves no time to think about the best overall, unified strategy for using a combination of cloud and mobile devices across their entire organization that addresses their actual business objectives.
How to use cloud successfully:
Assess your infrastructure and know your workflow: Before you migrate any of your company's files and data to the cloud, take time to conduct an inventory. This inventory includes your information technology (IT) infrastructure and organizations' workflow, as well as an understanding and classification of the types of files ranging from pre-job documentation to job completion (i.e. computer-aided design (CAD) software, cost assessment, occupational safety and health administration (OSHA) documentation, etc.). Once you've completed your inventory list, determine how all of the tools are used, who uses them and where they currently reside. Many times, IT will discover that different lines of business are already putting critical files in the cloud, but they live in various places that your IT staff cannot manage, monitor, secure, or even access. It's important to develop an approach that includes applications and files that are appropriate for the external cloud and which are not, depending on their classification as field, customer ready, etc.
As you conduct the assessment of how your team accesses and works with critical files, take the time to understand how they connect (which device and from where) when it comes to project management and discovery systems to identify information and access data.
Create an internal policy: It's critical to design an internal policy that adheres to any and all compliance requirements, including OSHA and labor. This should include dynamically applying smart policies for data. For example, one that integrates rules for what can and cannot be shared, encrypt specific data sets, set up secure and encrypted projects, etc.
Cloud blueprint for success: Once you've assessed your IT infrastructure, understood the workflow of your teams' design, budget and construction data, and established internal policies, the next step is to sketch out your cloud architecture. Use the following outline to guarantee that your plan incorporates the infrastructure used as well as any platforms or applications:
Ensure that all of the business applications in your workflow drive adoption of IT-sanctioned services, otherwise staff just won't use them. Simply put, your team needs fast, easy access to files regardless of if they are at a project site or in the office.
Select solutions that enable your team to increase their productivity, specifically one that manages copies of all files and supports collaboration regardless of if they are in the office, meeting with a client or on site at a construction project.
Maintain data integrity and security regardless of where the data resides.
Empower your IT team to easily and effectively manage project files and users.
Your cloud is deployed: Now that your project files are in the cloud, you're still responsible for ensuring that it continues to meet your business needs as well as any new industry compliance requirements. You need to continuously monitor and audit applications and data usage (just as you do with traditional systems) and take inventory of your data and systems periodically, review your policies and make sure that your business activities remain in compliance. If you are using a managed service provider for your cloud activities, you are still responsible for ensuring that it meets both your needs and complies with regulated requirements.
This entire process of building your cloud infrastructure might seem like a serious undertaking at times. Taking no action, however, is even riskier and could result in a loss of data controls, dangerous business practices, and loss of trust in the cloud despite its benefits. Remember that cloud infrastructure is not inherently less secure than traditional in-house infrastructure, but it does entail a renewed approach to data governance, and an understanding of both current and future requirements.
As you roll out your cloud strategy, your construction company, like many others organisations, will experience business benefits from its agility, cost advantages and improved access to design and building applications that ultimately increases their productivity. Like any project, it requires proper planning and infrastructure that needs to be adjusted over time – but if the resilient framework is there, the benefits far outweigh the risks.
Jeff Denworth is SVP of Marketing at CTERA