Wates Group selects Buildots for London residential project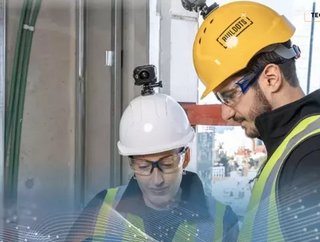 Buildots' AI algorithms automatically validate images, detecting gaps between the original design, scheduling, and the site reality
Wates Residential has selected Buildots' AI technology - which is channelled through hard hat-mounted cameras - for its Orbit's Park East residential project in Erith, London. 
Buildots is a Tel Aviv and London-based startup leveraging the power of AI and computer vision to modernise the construction management industry.
Its AI algorithms automatically validate images, detecting gaps between the original design, scheduling, and the construction site's reality. The easy-to-set-up platform acts as a virtual control room for project managers, allowing them to make decisions that dramatically speed up construction and ultimately reduce costs.
The data ensures essential working documentation such as the fit-out matrix and key schedules can be trusted by all on-site personnel. The platform also allows the planning community to understand the reality of what is happening and helps the commercial team with handling applications of payment, without having to visit the site.
The new neighbourhood is part of Orbit's project to transform 1970s high-rise tower blocks, which previously suffered from low demand and poor local reputation, into a modern, thriving community. It builds on the success of Orbit's adjacent Erith Park redevelopment scheme, which won a prestigious London Regeneration Project of the Year Award in 2016 and, once complete, will be a mixed tenure community of 320 high-quality homes.
"Buildots is excited and honoured to be working with Wates and Orbit on this impressive London project," says Roy Danon, Buildots ceo and co-founder. "Managing tens of thousands of details can be a complex task in projects like Park East and our platform ensures any issues are dealt with in a timely and cost-effective manner. Buildots provides visual documentation of site activities, fault identification, monitoring of schedules, and even advance notice of expected delays to ensure the highest levels of productivity and efficiency are always maintained."
Glen Roberts, operations director at Wates Residential, said it prides itself for being on top of new technologies and innovation "and working with Buildots is very much in that spirit".
"Buildots provides an incredibly honest and detailed picture of a work site so the work that needs to get done, gets done. And it does this behind-the-scenes, without my needing to walk the site with schedules or spreadsheets. I look forward to working together as this worthwhile project progresses over the coming months," he said. 
BrainBox AI, which specialises in autonomous building technology, recently announced a $24m raise to further deploy its AI technology in the built environment and develop its next phase. The first close of its Series A round includes new lead investor, ABB, and investments by Esplanade Ventures and Desjardins Capital.
"With buildings producing 28% of the world's total carbon emissions, it is more critical than ever to bring scalable clean technology to our cities. Overlaying autonomous artificial intelligence on existing infrastructure in the built environment is not only a rapid and impactful means to energy efficiency, but also a crucial step towards future grid-interactive buildings," said Sam Ramadori, president of BrainBox AI.
"We are excited to be working with investors who share our vision and understand how industry-changing AI energy solutions can support our goal of 100% renewable power for the planet."
As the global COVID-19 pandemic forces many construction players to digitise and use technology to ensure the safety of their workers and boost productivity, this dynamic will likely only continue to accelerate, according to McKinsey.
"Further efficiencies will be unlocked with deeper integration of technology solutions directly on the job site and with predictive analytics leveraging data from connected teams and equipment," it concludes.
For more information, read the 'Hard Hats Become Visionary AI tools' feature on page 72 of the October issue (click here).