Top 10 construction_global
Top 10 Public Transport Developments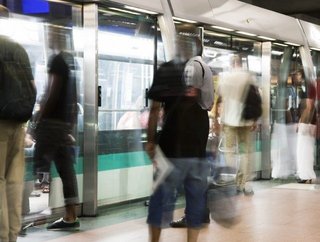 10. Rennes Metro, France Having recently awarded a contract to a consortium headed by Vinci, Rennes metro will see construct...
10. Rennes Metro, France
Having recently awarded a contract to a consortium headed by Vinci, Rennes metro will see construction of a brand new Line B beginning next year. Nineteen driverless, automated CityVal trains have been ordered to run on the finished Line, which will extend 12.6km from the city's south-west to north-east.
9. Beijing Subway, China
After massively expanding the service in preparation for the 2008 Olympics, Beijing has kept the upgrades coming.  On May 5 2013, the 57 km Line 10 loop was completed with the opening of the Xiju-Shoujingmao section and the Jiaomen East Station. The loop line became the longest underground subway loop in the world.
8. Cape Town MyCiTi, South Africa
Since 2011, Cape Town, South Africa, has greatly improved its public transport. The introduction of the MyCiTi bus service has made city travel easier, providing a safer and affordable alternative to other options. Passengers benefit from the ease of the 'myconnect' top-up card service. The service continues to roll out to date.
7. Tapei Metro, China
The 99 stations and 115.6 km (71.8 mi) of revenue track served an average of over 1.78 million passengers per day in December 2012, and the service is to expand further with the ongoing multi-billion dollar construction of six new lines, all scheduled to open in the next five years.
6. Seoul Metropolitan Subway, South Korea
The world's largest subway system by length is set for developments to improve it still further in the next three years. This year's upgrades include the impressive Incheon Airport Maglev, running from Incheon International Airport Station to Yongyu Station. It will be the world's third operational maglev system serving the public, with magnetically propelled trains.
5. London Underground, England
The world's oldest underground railway recently celebrated its 150th anniversary with upgrades and expansion, the most notable of which is Crossrail, due to open in 2018. It is Europe's largest railway and infrastructure construction project, at 42km of new tunnels, linking parts of Berkshire and Buckinghamshire, via central London, to Essex and South East London.
4. Paris Metro, France
The well-regarded Métro is currently expanding with the extension of three lines. Line 4 is being extended 3.2 km southward from Porte d'Orléans to Bagneux; Line 12 is to be extended to Mairie d'Aubervilliers, which is due to open in 2017; and Line 14 is also being extended towards Mairie de Saint-Ouen, and is expected to open before the end of the decade.
3. Moscow metro, Russia
The Russian capital's metro is undergoing a major expansion, which is set to enlarge it by almost 150 kilometers in 2012-2020. There were 15 tunnel boring machines working in Moscow as of April 2013, with 24 planned by the end of 2013.
2. Riyadh Metro, Saudi Arabia
Contracts have recently been awarded for Saudi Arabia's extensive and expensive infrastructure project, and work is due to begin next year on the six lines that will comprise Riyadh's brand new public transport system. The project is set to cost in excess of $22.5bn.
1. HS2, UK
Despite concerns over the cost and possible disruption caused by works on England's £80million High Speed rail network, when phase one is completed in 2026, it is set to provide a rapid link between London and the English midlands and north. The economies of towns and cities like Sheffield, Manchester, Leeds, will receive a shot in the arm, with later phases hitting as far north as Newcastle and even eventually reaching into Scotland.
HS2 is anticipated by some economists to boost the British economy by up to £20bn, providing businesspeople with a much faster commute to work, and thereby increasing productivity, while also upping tourism in both directions.
A journey time from London to the midlands city of Birmingham is estimated to fall from one hour 24 minutes to a far more welcome 49 minutes, while a trip from the capital to Glasgow, Scotland could fall by nearly an hour after phase two is complete in 2032.
It may be a long wait, but should ultimately be worth the patience.