Laing O'Rourke focused on sustainability and gender equality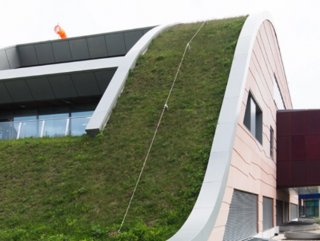 Last year construction giant Laing O'Rourke committed to far-reaching sustainability and gender equality targets and enhanced its digital productivity
Background
Laing O'Rourke is the largest privately owned multinational construction company in the UK. It focuses primarily on asset management, construction and engineering services, and operates in the UK, Middle East and Australia. With more than 150 years of expertise, the company aims to be the construction sector's leading firm for innovation and excellence by 2050. It has announced that by 2033, it intends to achieve an equal gender balance amongst its 5,500 global staff, improving on the current figure of 25%.
In 2021, the company enjoyed a solid performance as a business, but also highlighted significant progress made in developing governance standards that align with those required by a publicly listed company, improving processes and procedures, strengthening corporate finance controls, and improving administration and compliance.
Executive Changes
In November 2021, Laing O'Rourke announced its founder, majority shareholder and Group CEO, Ray O'Rourke, will be stepping down from the Group Chief Executive position in September 2022. He will be replaced by Seamus French, who was formerly the CEO of Anglo American's Bulk Commodities and Other Minerals division. French joined the company's leadership team in January 2022, and Europe Hub Managing Director and CEO-designate, having already spent 18 months with the group as a non-executive director.
In Australia, Managing Director Cathal O'Rourke also announced that he would be stepping down after eight years in the role, and that he would be handing over executive accountability for the Hub to Rebecca Hanley, the then Group Director of Strategy and Transformation, and leader of the Group's R&D operations. She is expected to take on her new role in April.
In 2022, the Group board will comprise: Sir John Parker – Chairman; Ray O'Rourke – Deputy Chairman; Des O'Rourke – Deputy Chairman; Cathal O'Rourke – Non-Executive Director; Seamus French – CEO Designate; Rowan Baker – Chief Financial Officer; Jim Edmondson – Company Secretary; Greg Branch – Non-Executive Director; and Charlotte Valeur – Non-Executive Director. The company added that an additional Non-Executive Director position was also under consideration.
Operations Update
Laing O'Rourke reported earnings before interest and tax for the financial year ended March 31, 2021 of £69.9mn, as compared to a FY20 performance of £72.9mn, delivering a Group profit before tax of £41.4mn (FY20: £45.5 million) with an ongoing order book of £7.9bn (FY20: £8.2bn).
Despite the fall in earnings, the firm said that the figures showed that it was a business that continued to deliver certainty and technical excellence for clients and stakeholders. It added that it was well positioned to achieve sustainable growth in its targeted global sectors.
Laing O'Rourke also said that it has reduced its bank debt position by £56mn in FY21, and by a further £126mn since the financial year end. This enabled the business to terminate a multi-bank financing arrangement in place since 2016 - and replace it with an unsecured Revolving Credit Facility for £35mn with long-time supporter HSBC, under more agile terms and conditions.
This new funding arrangement incentivises or penalises Laing O'Rourke depending on its progress against key sustainability metrics: reducing carbon intensity, diverting waste from landfill, and increasing the number of women in project delivery.
Technology Focus
In 2021, Laing O'Rourke appointed Adrian Spragg as Group Head of Digital, as it looked to continue its investment into core capabilities to accelerate its transformation into becoming the sector's leading construction for innovation.
Spragg joined from Accenture, where he was Managing Director for the firm's UK Aerospace and Defence businesses. He has more than 25 years of experience in digital transformation and will be responsible for ensuring that the company's digital strategy is fully implemented across every aspect of its operations, and with its supply chain, design and delivery partners. He will also lead the digitalisation of all the firm's workplaces, including its UK manufacturing facilities and other projects.
He will report to Andrew Wolstenholme, the Group Technical Director, who was appointed to his role in 2021 as well, replacing the outgoing Dr Damien Buie, the Group Digital and Technical Director. Wolstenholme was previously working for Laing O'Rourke in an advisory capacity, assisting with the technical complexities of major projects.
Also in 2021, the company launched BuiltView, a digital productivity tool and cloud-based platform, designed by its innovation team. The tool was created as a solution for the company's impacted workforce in Australia. It creates virtual site access through a combination of a 360-video walkthrough, and an image sharing platform, allowing non-essential site staff to receive progress updates from home.
The company believes that BuiltView will have applications outside of restriction management, and will support collaboration, flexibility, and a broader and more diverse work.
Sustainability
In April 2021, Laing O'Rourke announced far-reaching global sustainability targets, including a commitment to decarbonise its own operations by 2030 and achieve equal numbers of men and women among its 5,500 global staff. Amongst its targets were:
Achieving operational net zero by 2030
Putting in place universal wellbeing services to set a new industry standard in caring for people
Developing offsite manufacturing-led construction as the catalyst for safe, inclusive, long-term careers
The decarbonisation target will also see the company develop a place to tackle Scope 3 emissions before 2050 and is aligned with the latest climate science and the most aspirational goals of The Paris Agreement – to limit global warming to 1.5 degrees. The new goals are critical to the company's mission to be a recognised leader for innovation and excellence, it said.
In order to help achieve these targets, Samantha Hoe-Richardson was appointed as Group Advisor on Climate Change and Sustainability. She is tasked with advising the company's environmental and technical leaders and challenging the Board and Group Executive on progress towards its targets.
The company says that it will deliver an absolute reduction in carbon emissions from its directly controlled operations (Scope 1 & 2 emissions) of at least 75% by 2030 – a reduction in total emissions even as the business grows. The remainder, a maximum of 25%, will be achieved through carbon removal activities or offsetting. The company has started this process by reducing demand for energy across its operations and achieved a 1.5mn kWh reduction in its electricity usage in the year to March 2020.
To achieve 75% reduction in absolute carbon emissions, teams are developing plans to further improve energy efficiency and to transition to biofuels as a stepping-stone to the full electrification of operations (including car fleet and plant).
The decarbonisation plan is dynamic and will evolve in response to advances in technology.
It added that three projects are already being progressed:
Converting all company offices and project sites to renewable energy tariffs
Transitioning to an all-electric company car fleet
Investing in commercial solar panels to power all operations at the Laing O'Rourke Centre of Excellence for Modern Construction in Nottinghamshire.
However, in order to achieve net zero, the company is working with its clients, suppliers and academic partners to innovate and develop ways to reduce Scope 3 (supply chain) emissions. Through the Laing O'Rourke Centre for Construction Engineering and Technology at Cambridge University, it will increase research into decarbonising construction and advance the knowledge of its own employees and others.
Corporate Outlook
Laing O'Rourke began 2022 strongly, having been appointed by the University of Oxford to deliver the Stephen A. Schwarzman Centre for the Humanities. This is one of the largest single building projects undertaken by the University and will see Laing O'Rourke deliver its 12th project for a client it has worked with for two decades.
The new building will bring nine faculties and institutes and seven libraries and collections into one home, with sustainable, flexible, accessible spaces for graduate postgrad and post doc learning, research and experimentation. Performance and public engagement space forms a key element of the project, with a 500-seat concert hall designed with world-leading acoustic capability, a 250-seat theatre and a film screening area. It will form the centrepiece of the Radcliffe Observatory Quarter (ROQ), and will be surrounded by inviting landscaped space, connecting the wider community throughout.
As part of its commitment to sustainability, the company has announced that it will replace diesel with hydrotreated vegetable oil (HVO) in all of its UK plants. The switch will reduce GHG emissions from plant equipment by up to 90%. This includes excavators, cranes, piling rigs, dumper trucks and generators. The use of red diesel in plant equipment is the largest single source of the company's director emissions, comprising 39% of total emissions.
Thecompany has joined more than 800 UK employers in signing up to the Business in the Community (BITC) Race at Work Charter, an initiative designed for businesses to collectively commit toto improving equal opportunities for Black, Asian, Mixed Race and ethnically diverse employees in the UK.