Top 10 Takeaways for Digital Sustainability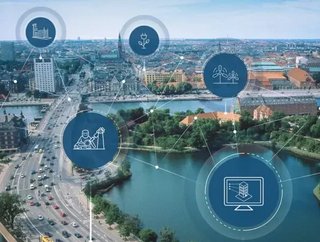 Autodesk Construction Cloud highlights the key measures for AEC firms on the road to net zero
The key to avoiding future disruptions which we have experienced during the COVID crisis - and to building more sustainable economies - will be to achieve greater levels of digitalisation.
Remote operations, automation, data analytics, and AI help keep business operations moving without the need for close-proximity human interaction. In addition, the growing importance of sustainability across the key stakeholders of government, industry and the public, compounded by the impending climate emergency, creates a need to act now. Here are the 'Top 10 takeaways' identified in Autodesk Construction Cloud's recent report. 
10: UN SDGs and circular economy become more important
The UN Sustainability Development Goals (SDGs) and the accompanying circular economy business model have become more strategically important given the demand from customers, investors, and employees in the 'new normal', with digital tools central to enhancing resilience.
Customers, investors, and employees in the AEC and manufacturing industries are now driving the urgency and momentum of sustainability across the UK & Ireland, Nordics and Benelux. Covid-19 has highlighted the fragility of supply chains and processes.
09: Value-driven data and analytics inform better decision making
Net zero has emerged as a common goal of most, if not all, customers across the three regions in the manufacturing and AEC industries; data gathered from tracking carbon emissions (embodied and operational) informs strategy planning and the implementation of associated initiatives.
Methods to more effectively streamline data collection and enable effective data-driven decision-making is an area of growing need. For instance, greater transparency between and integration of supply partners is needed in the manufacturing industry. Better integration between architecture, engineering, and construction should extend to the operation and maintenance of the buildings throughout their lifecycle.
08: Interest rises in embodied carbon tracking
Embodied carbon in materials, in both manufacturing and construction, is a priority as companies look to reduce carbon intensity with use of alternative materials on the journey toward net zero. The majority of the AEC industry has witnessed a transformational shift in terms of working patterns, with hybrid work models set to become the norm going forward. There is an increasing need for both simple digital tools to support employee wellbeing and digital solutions, such as the IoT, VR, and drones, to support remote work, operations, and safety.
07: Addressing emissions across entire value chain
Organisations are looking to advance focus from direct emissions (scope 1 and 2) to indirect emissions (scope 3) in measuring and reporting their carbon emissions. In AEC particularly, plans are being made for scope 4 to cover the carbon emissions of projects owned by a third party.
06: AI and ML are changing the dynamics
Sensors and related business models built on artificial intelligence (AI) and machine learning (ML) are changing the dynamics from static BIM to dynamic digital twins to accelerate the sustainability benefits derived from the integrated approach.
Forward integration in the construction industry is needed to tap into buildings' sensors and thus design efficient, cognitive buildings and pipe networks. Sensors are also driving productivity and efficiency in the manufacturing industry.
05: Empower customers with information and skills
Customers are driving the sustainability agenda in the AEC and manufacturing industries when provided a platform that delivers the information necessary to drive their sustainability design efforts. Real-time visualisation of sustainability metrics in the planning processes or at customer sites is crucial to drive the much-needed change in behaviour.
04: Growing importance of supply chain sustainability
Digital solutions, such as product passports and track-and-trace solutions for critical materials, are set to shape the closed-loop of resources in the circular economy. A new sustainability rating similar to the energy efficiency rating of products is set to strongly influence change among manufacturing, design and construction companies and customers.
03: Net positive gain of biodiversity and nature-based solutions
Biodiversity is driving focus in the AEC sector with measures such as the 10% net gain requirement in the UK, which requires new construction projects to have a 10% net gain in biodiversity in any projects that impacts the environment. An opportunity exists for digital tools to assist with the monitoring, measuring, and reporting of biodiversity, in addition to other sustainability metrics.
02: Key role of robotics and 3D printing
Steel and concrete are highly carbon-intensive, and robotics can reduce concrete consumption by more than two-thirds, thus greatly contributing to reduced carbon emissions. Robots offer a considerable socio-economic benefit in enhancing safety levels, reducing exposure to hazardous substances, and addressing the labour shortage in the European Union (EU) construction market.
01: Addressing digital concentration and inequality
Deployment of digital solutions in construction and manufacturing is relatively concentrated. A definite need to push for more penetration and utilisation of digital solutions is apparent, especially among SMEs and across large organisations. Firms are looking to invest in improving their employees' awareness of and skills in utilising digital tools to realise the untapped benefits and to improve their sustainability position.