Applying circular economy to infrastructure construction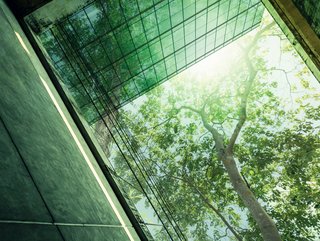 Applying circular economy to infrastructure construction
Can the principles of domestic circular economy for household waste be applied to infrastructure construction? Our Shared Understanding believes it can
When it comes to decarbonising the systems used to manage waste in the UK, circular economy is a vital component. By reusing and repurposing more waste than what is used, both greenhouse gas (GHG) emissions and the damage inflicted on the environment can be significantly reduced.
While there are many use cases of circular economy in domestic use, such as recycling glass, plastic, and cardboard to be repurposed; donating old clothes; and separating garden waste for compost, is this something that can be applied to infrastructure construction? Our Shared Understanding believes so.
A sustainable future
Dedicated to creating a sustainable future for the construction industry, more than 80 businesses and organisations from Our Shared Understanding have sparked a call to action for those involved in creating and managing the global built environment.
This call to action looks at the future of sustainability for the industry, and what is needed to accelerate the transition to a circular economy across the construction supply chain.
The National Infrastructure Commission has become the latest to join Our Shared Understanding, with the approach aligning with its current work to reduce its overall environmental impact and help to achieve the UK's target of net zero by 2050.
Why should construction go circular?
With two-thirds of all UK GHG emissions coming from infrastructure and just over 20 MtCO2e a year coming from waste, a shift to a more circular model will be vital for the industry to reduce its impact.
"But creating more sustainable infrastructure is not just about reducing emissions from its operation," warns the National Infrastructure Commission. "It is about considering sustainability at every stage of a project, including its construction and design."
In order to create more sustainable infrastructure more opportunities during the planning and construction phases need to be available to mitigate and reduce carbon and other emissions from key processes.
"Infrastructure developers should also consider the impact of any development on natural capital – our rivers, our air, our wildlife habitats – and take every opportunity for it to contribute positively to the local environment and biodiversity, leaving the environment in a measurably better state than before," adds he National Infrastructure Commission.
But this is no small task, according to Our Shared Understanding, globally the built environment industry extracts over 100bn tonnes of natural resources a year, and despite covering only 1% of the earth's surface, it is responsible for a quarter of land system changes that lead to habitat destruction, water stress, and biodiversity loss.
"So, significant change is required. But that can only come through a shared recognition of both the scale of the problem and the steps needed to respond effectively," concluded the National Infrastructure Commission.