Imtech acquires SPIE UK to expand services and offerings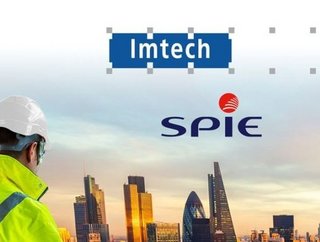 Firm jointly owned by EDF and Dalkia acquires SPIE UK in support of its 2026 strategy and expansion plans
Imtech, the UK technical services engineering group jointly owned by EDF and Dalkia, has announced its acquisition of SPIE UK, the technical engineering solutions provider, subject to the fulfilment of customary conditions and regulatory approvals.
In a statement, Imtech said that the acquisition of SPIE UK will complement and enhance its current offering with a range of speciality services in industrial instrumentation, clean rooms, and life safety solutions. It will also support elements of Imtech's 2026 strategy, which includes increasing turnover with long-term revenue streams and expanding the business in targeted sectors such as Education, Industry, and Infrastructure.
Imtech currently operates across the UK through its four areas of expertise: Mechanical and Electrical Engineering, Technical Facilities Management, Energy Services and Control Systems. It is one of the country's leading technical services groups, delivering engineering services and decarbonisation solutions for clients across a broad range of sectors, including Healthcare, Defence and Technology.
Simone Rossi, CEO of EDF Energy, commented: "I welcome SPIE UK into the EDF family. This addition to the Group will provide Imtech with a wider reach to continue supporting its customers' progress towards net zero."
Sylvie Jéhanno, Chairwoman and CEO, Dalkia added that the acquisition of SPIE UK aligns with Dalkia's strategic objective of expanding UK operations, which is a core area of growth for the company.
Gautier Jacob, CEO, Imtech Group added: "I am pleased to warmly welcome SPIE UK employees into the Imtech Group. We are very much looking forward to working together to add more value to our clients and boost our development."
Developing the Business
SPIE UK achieved a turnover of £200m in 2021 and has a dedicated workforce that will add a further 1,800 experienced and customer orientated employees to Imtech.
Rob Goodhew, CEO, SPIE UK Limited, concluded: "SPIE UK has developed cutting-edge expertise that fully meets the needs of our clients and joining the operations of Imtech UK is a great opportunity for us to capitalise on our strengths and further develop the business."