KSA begins work on US$1.1bn worth of desalination plants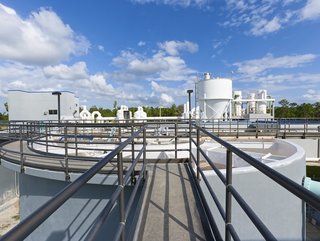 Credit: Getty Images/Terry J
National Water Company says that projects will improve water services to more than four million people in the Kingdom
Saudi Arabia's National Water Company (NWC) has announced that work on a number of water desalination plants, worth a total of US$1.1 billion, has begun in key regions of the country, such as Dammam, Al Khobar, Al Ahsa, and Qatif.
The company said that the scope of works for the projects includes the implementation of more than 316-kilometres of conveyor and main lines, and the construction of operational reservoirs with a capacity of 1.5 million cubic metres. This is in addition to projects to improve water network, a statement added.
"The projects will contribute to strengthening the infrastructure of the distribution system and ensuring the efficiency of its operations in the cities and governorates of the Eastern Region," said Nimr Al Shibl, CEO of NWC, who made the comments during an inspection of the progress of infrastructure projects for water services and environmental treatment in Dammam, as well as in the Al Khobar and Al Ahsa governorates.
He added that the engineering design work for the projects has been fully completed. Preparation of operational reservoir construction sites, as well as the work on the main and branch pipelines, will begin later in December, he stated.
The senior official asserted that the projects would be delivered and operated using the latest technologies, while there would be coordination and integration between all relevant authorities, so as to ensure the speed of completion of projects, and to maximise the benefit from them.
Scheduled for completion in 2025, the projects will be beneficial to more than four million of the Kingdom's residents, the company said.
Improving Water Services
The comments follow a recent announcement from NWC, where it said a US$10 million water project in the Hail region of KSA had been completed as part of the phases of a comprehensive village water project in the region. The project aims to expand and increase the coverage of water services, it added.
The company stated that the completed project included the implementation of main water transmission lines of a total length of 127,877 meters, the construction of four overhead tanks, and two ground tanks with a total capacity of 3,800 cubic meters.
A statement said that project represents the completion of phase (3G) of the stages of the comprehensive village water project in the Hail Region, which aims to expand the scope of services and supply the villages of the Hail region with water.
The company explained that the project serves the villages of Sebaya, Ghasl, Al-Madabea, Al-Khanqa, Al-Na'i, Al-Dimasa, Al-Jabriya, Watada, and Al-Jandaliya. The project is part of the company's plans to raise operational efficiency, improve the level of customer service, and expand the coverage percentages of water and environmental services, it concluded.