KSA invites prequalification bids for Makkah TOD project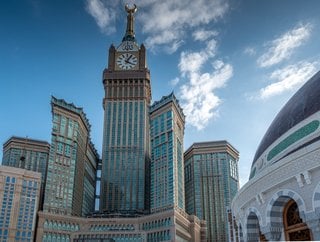 Transit-oriented development project will be developed on a 167,000sqm plot of land in Makkah city, State Properties General Authority says
Saudi Arabia's State Properties General Authority (SPGA) has invited prequalification bids from leading project developers and investors for a major transit-oriented development (TOD) project, which is to be developed on a 167,000 square metre area in Makkah city.
In a statement, SPGA said that the project will be developed on a plot in the Al Hajlah district and will be located 300 metres from the Grand Mosque. It will also be adjacent to the Makkah Clock Tower, the authority continued, highlighting the importance of its location.
The project will be developed in cooperation with the Royal Commission for Makkah and Al-Masha'ir Holy. The authority added that the plan for the development is for it to be a mixed-use project that will have a total built up area of 254,158 square metres. It is set to feature a bus station, a range of retail outlets, and a 400-key four-star hotel property.
Furthermore, the land will be provided on a lease basis for a 25-year period, with the private sector responsible for the design, development, and operation of the project, it continued.
The deadline for submitting bids of the project will be December 1, 2022.
The project cost has been estimated at between $399 million to $532 million. PwC is the financial and lead advisor for the project, while SALFO Engineering and Management are the technical advisers.
The request for Proposal is expected to be issued on 22 December 2022 with a submission deadline of 13 April 2023. The project is expected to achieve commercial close by June 2023, SPGA stated.
Strategic Work
In September 2022, SPGA signed an acquisition agreement with Um Al-Qura Development and Construction Company, owner, and developer of the Masar Destination in Makkah, in exchange for their private real estate, which exceeds and area of 160,000sqm pursuant to Royal Decree No 44133, dated 5/8/1442 AH.
The Governor of SPGA said that the agreement came within the framework of the Authority's strategic work to raise its productive and economic efficiency through innovative solutions and that one of its most important goals is to use the state's lands and real estate for development, as well as to provide financial solutions for fiscal positions of the economy.