Saudi Arabia's PIF invests $1.3bn into 4 construction firms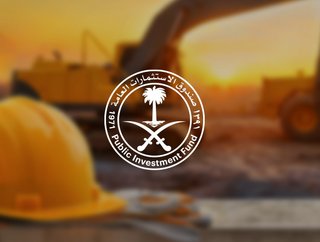 Investment will contribute towards enabling the construction services sector in the Kingdom, and will help improve the local supply chain for industry
Saudi Arabia's Public Investment Fund (PIF) has announced that it will be investing US$1.3 billion by way of subscribing to new shares as part of capital increases representing significant minority stakes, in four leading construction companies in the Kingdom.
In a statement, PIF said that the four companies – Nesma & Partners Contracting Company, ElSeif Engineering Contracting Company, AlBawani Holding Company, and Almabani General Contractors Company – that it has invested in, all have a successful track record in executing and managing complex large-scale projects across multiple sectors, in various regions of Saudi Arabia.
It added that the investment that will contribute towards enabling the construction services sector in Saudi Arabia. Furthermore, it will also help to improve the local supply chain for current and future projects in the Kingdom, thus contributing to the development of the country's construction ecosystem.
In addition, the companies' partnership with PIF will support their regional and international expansion plans for their operations and businesses, it added.
Yazeed A. Al-Humied, Deputy Governor and Head of MENA Investments at PIF, said: "These partnerships demonstrate PIF's commitment to unlock the capabilities of key strategic sectors in Saudi Arabia, including the Construction & Building Components and Services sector, which has been identified as one of 13 strategic sectors locally.
''PIF's investment in four national champions will support local capacity expansion across the sector and stimulate private sector participation and investment to meet current and future demand, in line with Vision 2030."
He added that the investments will help increase private sector local content, contribute to growing Saudi Arabia's gross domestic product (GDP), enhance supply chains and increase the construction services sector's competitiveness.
Additionally, PIF's investment aims to unlock the sector's capabilities by scaling up capacity, expanding capabilities as well as creating investment opportunities for the local private sector in current and future projects.
By leveraging its global reach, PIF will enable the four companies to develop regional and international partnerships, which will help increase the adoption of the latest technologies and the transfer of knowledge from global EPC (engineering, procurement, and construction) companies.
Enabling Growth and Diversification
Abdulaziz Al Turki, Chairman of Nesma & Partners Contracting Company, said: "As a leading sustainable Saudi company operating for over 40 years in harmony with our local society and environment, we are seeking to maintain the highest global standards to positively contribute to the Saudi economy.
"We welcome the partnership with PIF and are proud to be working together to help deliver the development and diversification goals of the local economy. We believe that this partnership will strengthen our position as one of the leading construction companies in Saudi Arabia and will empower us to contribute towards achieving the Vision 2030 objectives."
Khaled El Seif, Chairman of El Seif Engineering Contracting Company, added that the investment will support the growth and development of the sector and will contribute to scaling up capacity and private sector local content. He asserted that it will enable the companies and to deliver world-leading projects in the country.
Fakher AlShawaf, Chairman of AlBawani Holding Company, pointed out that the partnership with PIF presented his company with an opportunity for growth.
"We look forward to drawing on the Fund's expertise to transform AlBawani into a leading diversified group in the region by creating the best value for our clients, investors, employees and the society at large. The Construction services sector is of significant importance to the Saudi economy, and we believe that PIF's contribution and investment into this sector will help support the realization of Vision 2030's ambitious projects," he continued.
Finally, Youssef Nehme Tohme, Chairman of Almabani General Contractors Company, said the investment will enhance the ability of private sector firms to provide key services.