Summit Ridge Energy and Black Bear Energy solar installation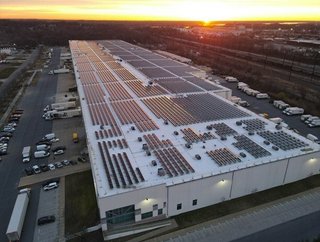 Quad Avenue Installation.
Construction has begun on four industrial solar projects in Maryland. The sites, in Belcamp and Rosedale, total over 17 MW of rooftop hosted solar.
Developed and owned by Summit Ridge Energy (SRE) and facilitated by Black Bear Energy, these sites will generate over 30 million kWh of electricity annually – the equivalent of powering over 2,000 homes. The industrial assets are owned by LBA Logistics, a full-service real estate investment and management company.
"LBA is excited to see these four community solar projects in Maryland begin construction. We recognize our critical role in decarbonizing the built environment and delivering environmental solutions and benefits to the surrounding communities where our real estate assets reside. Delivering roughly 17 MW of solar to the Belcamp and Rosedale communities is a big accomplishment for LBA and we look forward to future opportunities," said Michelle German, Vice President of ESG at LBA Logistics.
"Summit Ridge Energy is proud to expand our community solar leadership in Maryland by partnering with LBA and Black Bear Energy on these projects and increasing access to clean energy. LBA continues to be a leader amongst real estate owners in developing clean, local energy and using their assets for environmental good," adds SRE's Vice President of Business Development Nate Greenberg.
Drew Torbin, Black Bear Energy's President, said, "Black Bear is honoured to have facilitated this partnership between LBA and SRE. Both are industry leaders that are paving the way for a cleaner, more energy independent future. A project of this size generates real value for the community, enabling local residents and business owners who otherwise cannot host solar on their own roofs to benefit from low-cost clean electricity. We look forward to continuing to help LBA develop solar across their assets nationwide."