Blu Homes: Changing the landscape of the housing market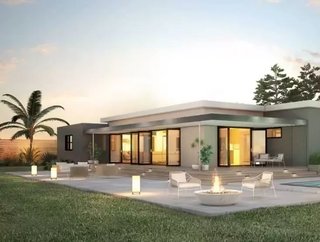 We take a closer look at Blu Homes and how the innovative construction technology startup is changing the landscape of California's housing market...
Co-Foundered by Bill Haney, Blu Homes offers premium, innovative prefab housing to the state of California. Haney's vision for homes included the creation of places to live which emphasises timeless design, beauty and integration with the natural world. A uniquely integrated business model empowers homeowners to design their homes.
Why Blu?
There are countless benefits to owning a Blu home. The company designs homes "to be lived in, with open spaces, lots of windows and floor plans that make sense". Whilst custom homes can take well over a year to build, a Blu home can be finished in as little as three months.
A Blu home also costs less than a traditional new build thanks to the company's innovative design and precision factory technology which promotes efficiency. Although costs are much lower, a high-quality finish which you'd expect of a premium home is still present.
In addition to all of this, no matter what mode, layout or finishes you design with Blu, all products are sold with a predictable fixed price before the construction of any homes commence. All homes boast healthier natural light and clean airflow thanks to their smart green designs, and can also help you save on energy bills - by up to 50%!
The Solutions
We explore Blu Homes' range of different solutions. These homes are designed to suit any budget and any space requirements.
Cabana 600 - this is the smallest home that the company offers. Starting at as little as $195,000, the home offers a single bedroom, bathroom and a standard full-size kitchen across a spacious 605 square feet area. This modern, flexible and elegant solution makes for a perfect in-law unit or extended stay rental. The Cabana 600 is also incredibly ideal for an office or pool house. You can take a more in-depth look at home here where you are also able to get a 3D tour.
Origin 1000 - With an innovative design based on open concept living, the 1,000 square feet, 2 bedroom solution is perfect for growing families or downsizing couples. Access to the outdoors is possible from every single room and can also compile with existing zoning which enables the home to be used as a second unit. For more information on the Origin 1000 home, including a detailed floor plan, see here.
Origin 1900 - Just like the smaller Origin 1000, the 1,900 square feet solution has considered absolutely everything to become the home of anyone's dreams, no matter who that person is. With three bedrooms and up to three bathrooms, the $395,000 solution easily fits the needs of today's urban lifestyle. More details on this solution can be found here.
Breezehouse 2100 - This 2140 square feet, four-bedroom solution truly is the star of the show. You can, almost literally, let the outdoors in thanks to its signature glass-filled Breezespace which enables you to connect the airy, open interiors with the natural beauty of the outdoors. There's also an option to get the $545,000 Breezehouse 2100 with either a flat roof or a butterfly style roof. Either one will provide a light interior and a distinctive exterior. Learn more and get a quote here.
To learn more about Blu Homes and the housing solutions it offers, take a look at its official website here. You can view frequently asked questions on the company's fact-sheet page.


IMAGE CREDIT: Blu Homes
Check out the latest edition of Construction Global for more news and insights in the construction industry