Global construction to grow 35% in next 10 years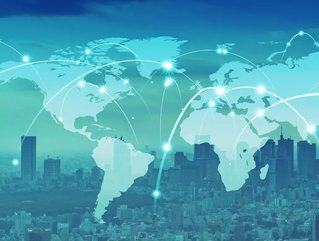 Construction's predicted average annual growth of 3.6% per year will be faster than either the services or manufacturing sectors, a new report claims
The next decade for construction will see global growth up by 35% compared with the previous decade, driven by unprecedented levels of stimulus spending on infrastructure and the unleashing of excess household savings, according to a new report.
The Future of Construction: A Global Forecast for Construction to 2030, published by Marsh, and Guy Carpenter and written with Oxford Economics, provides a largely positive outlook for the industry.
The global construction market is expected to expand by US$4.5 trillion to US$15.2 trillion, with China, India, US, and Indonesia accounting for 58.3% of forecast growth.
Predicted average annual growth of 3.6% per year will be faster than either the services or manufacturing sectors and global infrastructure construction is forecast to grow by an annual average of 5.1%. Construction is forecasted to grow by 6.6% in 2021 and by 42% by 2030.
Annual growth in UK infrastructure alone is expected to average 3.7%, rivalling China over the period as UK megaprojects provide heightened growth, but India is set to lead the global infrastructure charge.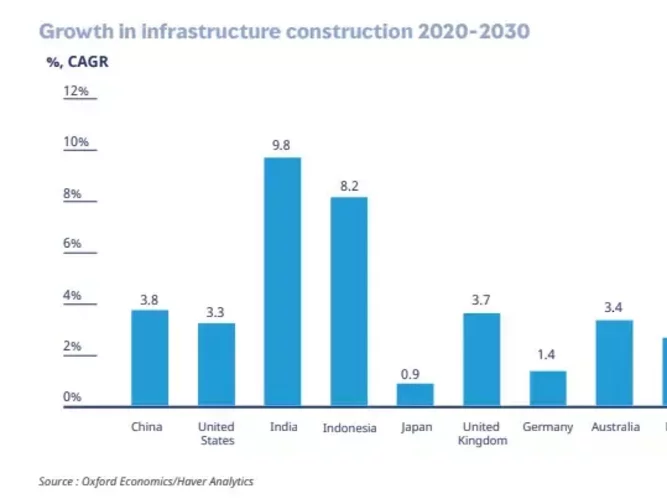 Sub-Saharan Africa is forecast to grow fastest of all regions globally in the longer term with
an average annual growth of 5.7% between 2020 and 2030.
However high debt levels, rising interest rates and mounting climate-related concerns could all impact long term GDP and the sector's profitability.
Simon Liley, Co-Head, Global Engineering, Guy Carpenter, said the construction and engineering industry is entering a period of "exciting opportunity" but also one that will require new ways of approaching risk by the insurance and reinsurance sectors.
"These dynamics call for effective knowledge sharing from industry innovators at one end all the way through to reinsurance actuaries at the other. Understanding the shifting profile of exposure, and sources of capital will be important to enable insurers and reinsurers to establish underwriting platforms and offer products that meet the construction industry's changing needs."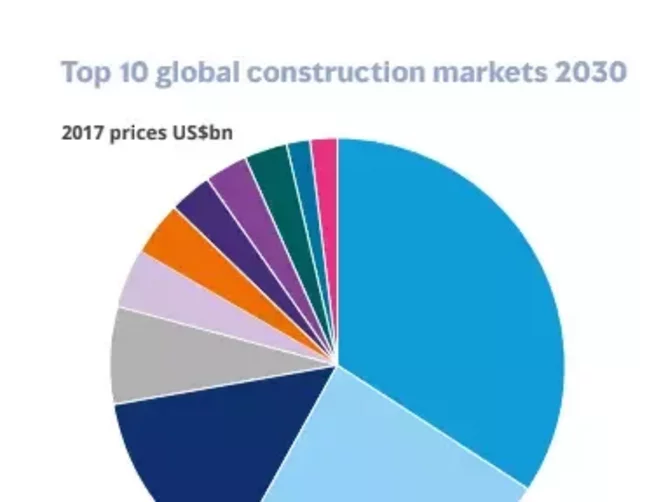 Richard Gurney, Global Head of Construction, Marsh Specialty, added that climate change and the ESG agenda – and the risks and opportunities they present – are among the biggest challenges the global construction industry faces over the next decade.
"These forces are changing risk profiles for the sector. Organisations must adapt in order to harness the sector's massive potential for growth while playing a pivotal role in the advancement of economies and communities around the world."
Graham Robinson, Global Infrastructure & Construction Lead Oxford Economics, said rising investment in digitisation and offsite manufacturing will be expected to accelerate, fuelled by growth in 3D printed components, robotics and data-driven assembly processes.