Is this the future of the skyscraper?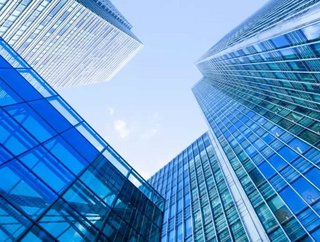 In the years since the first skyscraper adorned our skylines in 1885 (Chicago's ten-story Home Insurance Building) we've watched as engineering and...
In the years since the first skyscraper adorned our skylines in 1885 (Chicago's ten-story Home Insurance Building) we've watched as engineering and design have taken this craft to ever increasing heights. From China's Shangai Tower (2,013 feet) to the UAE's famous Burj Khalifa (2,717 feet).
But does the future of the skyscraper require us to take a closer look in order to preserve and continue one of mankind's greatest triumphs over physics?
Meet the new generation of skyscraper, moving in altogether different and very green, direction…
The state of current global climate issues is forcing every industry to look to conservation and eco-friendly materials, production processes and waste management. From land, air and sea pollution to natural resource depletion and waste disposal challenges, pressure is mounting from governments and the wider public alike to introduce cleaner construction practices.
The traditional style of skyscrapers comes with its own environmental baggage. They are often, at best, missing out on conservation and natural energy elements and at worst, they are vast energy consumers and waste producing vessels in their own right.
That's because most 20th century skyscrapers were not designed with thermal performance in mind. Often there is little to no form of natural ventilation within the engineering, making these behemoths constantly climate-control hungry. They require continuous heating in winter and cooling via air conditioning systems in hotter months. And once inside, their wide dark spaces are in constant need of artificial lighting.
With many skyscrapers dating back to a time before the technology existed to fully harness the planet's natural energy resources, most have the space for solar panels or wind turbines for example, but were constructed without them. The same is true of recycling, with waste segregation systems a very new consideration in skyscraper construction.
And without knowing the internal workings of any particular building, even to the untrained eye a simple look at the predominantly glass facades of most modern skyscrapers will tell us that they will waste the energy being pumped into them, because they either trap or lose all of their heat. In fact, the heat loss or gain can be up to ten times greater through a half inch plate of glass compared to that of a typical masonry construction filled with insulation (Popfun, 2009).
While 40 percent of the world's tallest buildings have been built in the more green-aware societal attitudes of the years' post-2000, many of those skyscrapers now contain empty office space. That is due in part to the digital revolution and the move towards remote and co-working. Indeed, many of the 20th century's redundant office buildings have already been converted to residential uses, such as London's Southbank Tower. Whether the cost of running the building is too high or because of its outdated design, empty space is yet another energy waste perpetrator.
Nowhere is the need to avoid such environmental impact more important than in the rising skylines of India and her financial capital, Mumbai.
In 2016, the World Health Organisation named Mumbai as the fifth most polluted megacity in the world, with practices like trash burning and fossil fuel usage exacerbating the problem. But for these formerly second-world countries working to move their economies forward, skyscrapers have become the preferred construction choice for attracting wealth into their cities.
Cities like Mumbai, which has seen exponential growth in the last decade. According to data compiled for Asian Age in 2016, 32 skyscrapers were completed in the city between 2008 and 2015, of which 21 skyscrapers had 35 - 50 floors. Though this rapid development bodes well for a city's wealth prospects, it doesn't necessarily improve the quality of life for its existing inhabitants.
Neither Mumbai, nor indeed any other Indian city, have made it onto the Mercer Quality of Life Index for 2016.
The world's eighth most populated city produces 7,000 metric tonnes of refuse every day, built on a foundation of rampant development to fuel its growth, has now left its 12.7 million residents overburdened and polluted.
However, all that is changing, as demonstrated by Arabian Construction Company's World One, Mumbai project.
This skyscraper differs from its predecessors not only in the fact that it focuses on residential development space - given that housing remains the city's shortfall - but also on the myriad of construction advancements which will see it help, rather than hinder, its new environment.
World One like all skyscrapers is tall - 442 metres to be exact - making it the tallest building in India on completion and the second tallest residential complex in the world. 300 luxury homes, leisure facilities and landscaped areas will be housed inside three residential towers.
But looking beyond the statistics and aesthetics, we find the revolutionary elements that have led to World One achieving Gold LEED Certification.
World One will have its own rain water harvesting plant, reducing water consumption by almost half. The use of solar energy in a city that enjoys 300 days of sunlight per year will save around 40 percent of electricity consumption. Waste segregation systems and a recycling plant will also form part of the complex.
The immediate benefits to the city's environmental health from such initiatives are obvious.  Reducing water wastage may go some way towards the very human cost of drought in the city, which affects some 330 million people across the whole of India and hundreds of (mainly poor) people dying annually in the high Summer temperatures. Those droughts, coupled with the global warming monsoons, can adversely impact the agriculture sector which employs around 60 percent of India's population.
What may have more impact for the future of construction is this new emphasis on green certification and how projects like World One are setting the bar higher when it comes to how kindly they integrate into the natural ecosystems around them.
LEED earn points and credits by adhering to green-building strategies and required elements across nine measurements for building excellence. The LEED rating systems work for all buildings at all phases of development and are meant to challenge project teams and inspire outside-the-box solutions.
With 90,000 projects participating in LEED across 165 countries/territories worldwide and 2.2 million square feet of construction space certifying every day, there is reason to believe that this movement will form the future of how skyscrapers and many other significant buildings, are constructed.
So, when we look to the future of skyscraper construction it is clear that the biggest advancements and trends will not be in height, but in efficiency.
We will see trigeneration (heating-cooling-power plants), solar shading, green planting and sky gardens fed by captured rainwater. These manmade mountains will house landscaped atriums, linear induction elevators, storing heat underground and creating electricity on the roof. They may even move into vertical urban farms. These so-called "fifth-generation" towers will aim for carbon-neutral footprints and include a variety of eco-friendly technical innovations, such as double-skin facades with natural ventilation.
The emphasis is clearly shifting from financial gain to environmental preservation. And so, it must, not only for cities like Mumbai to thrive, but for the buildings themselves to survive.
By investing in such feats of engineering in this way, we can ensure the skyscrapers last as long as the famous structures that inspired us, centuries before them.
Article written by Accsal