Low carbon aluminium for construction: building back better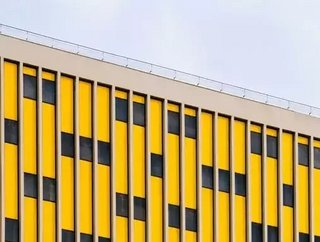 With businesses re-assessing their attitudes to climate change, they are building new infrastructure in a way which supports the low-carbon transition...
As we navigate through the COVID-19 pandemic, governments are urging businesses to participate in a "green recovery" whereby sustainability is prioritised and put at the centre of the rebuilding of global economies. There is no going back to the ways of old and instead we must 'build back better'. Of all the industries where this much-vaunted phrase applies, few rival the construction sector in terms of importance.
With businesses and individuals re-assessing their attitudes to the risks faced by global threats such as climate change, there is indeed no better time to convert words into actions by building and delivering new infrastructure in a way which kickstarts and supports the low-carbon transition.    
According to the UN's 2019 Global Status Report for Buildings and Construction, almost 40% of energy-related greenhouse gas emissions come from the buildings and construction sector. Indeed, construction is the world's largest industry in terms of resource usage and waste generation. As such, to stand a chance of limiting global temperatures rising by 1.5°C and mitigating the worse effects of climate change, this sector will need to use far less carbon intensive materials if it is to drive forward the sustainability agenda.
Encouragingly, we have started to see construction companies make their own climate commitments: Barratt Developments, one of the UK's largest property developers, recently announced that it will achieve net zero greenhouse gas emissions by 2040 and all new home designs will be net zero carbon from 2030. Mace, the international construction and consultancy company, set an ambitious target in January to achieve net zero emissions in 2020.
These examples are still only a minority however and more must be done. That is where low-carbon aluminium comes in. Construction carbon specialists, Bionova, recently published a white paper, , which welcomes low-carbon aluminium as an essential solution for more sustainable construction and renovation. 
Increasing use of aluminium in the construction sector
Traditionally, sustainable construction professionals have focused on the energy efficiency of buildings. This is clearly important but doesn't go far enough. According to the UN Environment Programme (UNEP), the manufacturing of construction materials contributes to 11% of total global greenhouse gas emissions.
The development of more sustainable materials which contain lower embodied carbon (by which we mean the amount of carbon needed to produce a material) is high on the sustainability agenda and something which the construction industry needs to address.
Aluminium is infinitely recyclable with a staggering 75% of the total aluminium ever produced still in use, according to the International Aluminium Institute. Already an essential material for the sector due to its low weight, ease of extrusion to any shape and durability, demand for aluminium has been growing in recent years. 
According to a report by the Global Alliance for Buildings and Construction in 2017, the world's total building stock will double by 2060 and, according to The Circular Economy: A Powerful Force for Climate Mitigation, global aluminium production is set to double by 2050 to meet this demand. 
Despite this, disappointingly, recycled aluminium accounts for just 30% of overall demand within the construction sector which favours the alternative, primary aluminium; this is considerably less environmentally friendly as it is made using fossil fuels. Primary aluminium, made by smelting bauxite or nepheline ore, is one of the most energy-intensive raw materials. It uses approximately 14MWh of electricity per tonne of aluminium produced which accounts for roughly 4-5% of global electricity demand. Within the construction sector itself, aluminium manufacturing is the third highest source of greenhouse gas emissions.
At its essence, the low-carbon transition depends upon a move towards a circular economy in which metals are made with recyclable materials that are produced sustainably. With recycled aluminium currently unable to meet demand and primary aluminium remaining carbon-intensive, low-carbon aluminium, produced using renewable energy, is the only solution for the low carbon buildings and construction sector.
Currently, less than 30% of aluminium produced globally is manufactured using renewable energy. However, a number of companies are already leading the transition with greener business models. One example is RUSAL's usage of hydropower as part of its primary production process, that is substantially reducing the firm's carbon footprint. Take its green aluminium Allow, that is produced using clean, hydro-powered smelters in Siberia – instead of coal fired power - which has a carbon footprint (scope 1&2) of under 4 tonnes per tonne of aluminium - well below the industry average of 12 tonnes of CO2 per tonne of aluminium produced worldwide.
If the construction sector is to successfully decarbonize, now is the time for it to accelerate in its transition to low-carbon aluminium, which is cost-efficient, highly scalable and will have a significant impact on emissions.
As Bionova's recent whitepaper, shows through the use of striking real-world illustrations, the benefits of low-carbon aluminium are clear for all to see.
Case study 1:
Analysis carried out by stok, a US-based real estate services firm, and Bionova revealed that a 140,000 sq ft educational building could reduce its greenhouse gas emissions by 23% and embodied carbon by 18% by simply replacing low-carbon aluminium with primary aluminium in its building parts. In commercial buildings with traditional structures and aluminium parts, low-carbon aluminium can reduce carbon emissions by approximately 7%.
Case study 2:
Low-carbon aluminium can also be used for renovations or retrofits. For example, the renovation of a 300 sq metre office space in Helsinki, Finland, required replacing aluminium-glass partition walls, flooring and ventilation systems. The tenant achieved a 6% reduction in embodied carbon by using low-carbon aluminium. 
The importance of ESG in investments
The environmental benefits of low-carbon aluminium have been officially recognised by international green building certifications such as LEED and BREEAM. Buildings that use low-carbon aluminium are awarded credits for reducing embodied carbon. As well as being officially recognised, investors and consumers are increasingly prioritising sustainability in their investment or purchasing decisions. 
Green building certifications such as LEED and BREAM make an asset a more attractive investment proposition and are increasingly a prerequisite for investment decisions. Low-carbon aluminium is therefore not only a solution for carbon reductions but also holds a significant competitive advantage for attracting investment.  
Conclusion
The COVID-19 crisis has brought home the importance of accompanying words with actions. The construction sector has sustainability pledges to fulfil and net-zero carbon targets to meet. Every part of the construction supply chain will need to be reassessed to ensure carbon reductions are made across the board, starting with how the material is made. 
Using sustainable materials is a simple and effective first step. The construction sector already recognises the environmental benefits of using recycled aluminium, but there is simply not enough of this material to cover growing demand. 
The answer is low-carbon aluminium. This metal is a high impact, cost-effective, highly scalable and a critical material that will allow the sector to deliver on its climate commitments and attract more investment from ESG investors.
***
 Jerome Lucas is Marketing & Sustainability Director of RUSAL
Panu Pasanen is the CEO of Bionova