The Queen's Speech and its impact on construction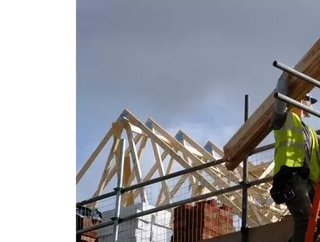 With bills covering infrastructure, planning and building safety the implications for the UK construction industry are broad...
As the UK strives to bounce back after the pandemic and 'level up' opportunities across the country, today's Queen's Speech had much for the construction industry to digest, as a total of 31 bills were presented to parliament.
From infrastructure and planning (first unveiled last August), to ongoing building reforms and 'skills for jobs' to promote lifelong learning, the bills' implications are broad. Among the notable developments:
The White Paper Planning for the Future (unveiled in August 2020) proposes wide-ranging reform, arguing that the planning system in England was "outdated and ineffective"
A bill covering ground rents on future lease agreements will "set future ground rents to zero" in the forthcoming 2021-22 session 
A Product Security and Telecommunications Infrastructure Bill will extend 5G mobile coverage and introduce new safety standards for digital devices
A Subsidy Control Bill for supporting private companies, now the UK has left the EU's "state aid" regime
The Procurement Bill will replace EU rules on how the government buys services from the private sector
Tax breaks for employers based in eight freeports to be set up in England later this year will be included in a National Insurance Contributions Bill
A new UK agency to search for ground-breaking scientific discoveries will be established by the Advanced Research and Invention Agency Bill
New powers to build and operate the next stage of the HS2 high-speed rail line are contained in the High Speed Rail (Crewe-Manchester) Bill
Chairman of Strawberry Star, Santhosh Gowda, said modernising the UK's time-honoured planning laws was never going to be easy, but the idea of a "dynamic, flexible and digitalised system" is an exciting prospect. "It will be a balancing act to boost housing supply without compromising on design, community, and ecology, whilst also ensuring it fits with the government's 'Building Better Building Beautiful' ethos too," he said.
Marnix Elsenaar, Partner and Head of Planning at Addleshaw Goddard, said after months of rumours that the Government had got 'cold feet' about following through on the more controversial proposals in its Planning White Paper, today's Queen's Speech has promised a Planning Bill to "modernise the planning system, so that more homes can be built", but we await more details.
"The Bill is likely to require local authorities to allocate land either for growth, so that new homes, schools, offices and shops will get a fast-track to planning approval, or for protection," he said. "Rumour has it that a third "regeneration" zone is being considered. Whether other elements of the White Paper, such as a new infrastructure levy will make their way into the Bill remains to be seen. What we can say with certainty is that the Bill will be a big step on the road away from the development control system that we're used to, towards a US-style zonal system that front-loads community engagement to the plan-making stage and provides a national and local design code that sets the parameters for what you can build."
Ben Dyer, CEO of Powered Now, a field service management software working with over 1,500 SMEs in the trades, wants to see a simple rules-based approach rather than the decision of a committee, therefore resulting in a faster decision and appeal process. "We believe it should be a requirement that all county councils should have a clear housing and development policy. This will increase the transparency on what can, and can't be built and will save a lot of time, effort and money. This policy should focus on protecting green spaces by relaxing planning rules on brownfield land," he said. 
Plans should include simpler planning for the renovation of existing buildings, and relax the rules for homeowners who want to improve their houses, he added. 
"There is an opportunity for the Government to make a concerted effort on the aesthetic of homebuilding, that has been sorely ignored on a national level for so long. A carrot and stick approach that rewards developers for building outstanding and unique buildings, while penalising generic out of character developments would be hugely welcome," he said. 
"Following the collapse of the Green Homes Grant, this plan should also include new buildings to be developed with energy production and efficiency at the heart of the design process. This is absolutely essential if the UK is to hit net zero carbon emissions by 2050."
Timothy Douglas, Policy and Campaigns Manager, Propertymark, said the announcement in today's Queen's Speech that the UK Government will publish a Renters Reform White Paper in the Autumn demonstrates that Ministers are prepared to engage with the industry to understand the impact any substantial legislative changes will have on those involved in the private rented sector.
"With the focus of the new package on lifetime deposits, landlord redress and greater enforcement, the UK Government must look at ensuring that a system that would allow deposits to be passported can only take place if there is a bridging loan, with the UK Government as the guarantor, in order to ensure the remaining part of the deposit is covered should the tenant default," he said. "Additionally, the UK Government must prevent 'double jeopardy' and only extend redress membership to properties that are fully managed."
He said Propertymark will be engaging with MHCLG and MPs to ensure they fully understand the consequences of any changes, and scrutinising the White Paper and proposed legislation, to ensure the best possible outcome for members.