Taylor Wimpey targets £820 million full year profit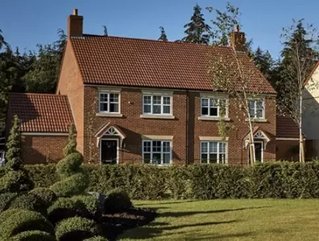 Taylor Wimpey completed 7,303 homes in the half year to July 4 and anticipates full year completions in the region of 13,200-14,000 homes
Taylor Wimpey is targeting a full year group operating profit of around £820 million, after announcing £424 million half-year operating profits this morning.
The group completed 7,303 homes - partly due to delayed Q4 2020 completions - and anticipates full year completions in the region of 13,200-14,000 homes.
In a half-year statement to July 4 to the London Stock Exchange, the company said the UK housing market remains strong, underpinned by low interest rates, good mortgage availability and Government support for customers. The 2021 interim dividend will be 4.14p per share, representing around £151 million in total.
Pete Redfern, Chief Executive, said it delivered a record first half performance and strong operating profit margin of 19.3%, which reflects tight cost discipline as well as higher completions in the period.
"Our focus remains on driving further improvement in our operating profit margin and accelerated outlet-driven volume growth from 2023," he said.
"Backed by last year's equity raise we stepped up our activity in the land market before competition returned and we successfully increased our land pipeline with high-quality sites that will deliver a strong financial performance. We are progressing this land through the planning stages as expected, providing excellent momentum for growth, enhanced returns for our stakeholders and increased numbers of new homes."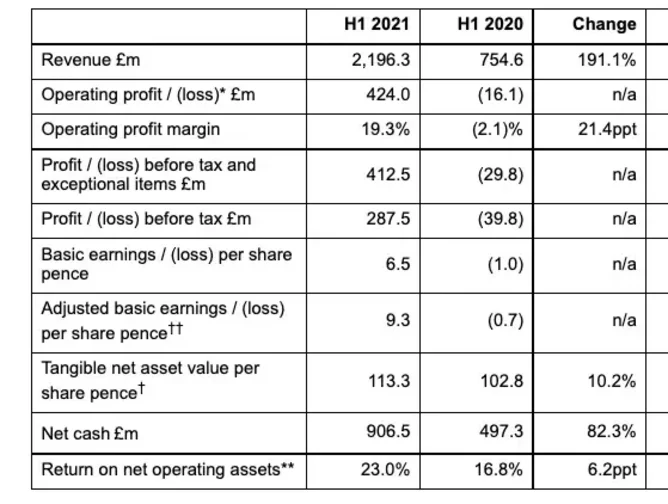 Forward indicators remain robust and as at August 1, its order book value is £2,712 million (2020 equivalent period: £3,022 million), excluding joint ventures, representing 10,589 homes (2020 equivalent period: 12,014 homes). 
While the sector has seen increased build cost and supply chain pressure in relation to some materials in the first half of 2021, this is being fully offset by healthy levels of house price growth. Its 2021 year end net cash balance is anticipated to be around £700 million, subject to the timing of certain land transactions.
Andy Murphy, Director, Edison Group, said the 7,303 completed homes translates to revenue of £2.2bn, and with an order book of 10,344 homes valued at £2.6 bilion, it gives the company "good visibility into 2022".