Aerotropolis and the rise of the 'intelligent client'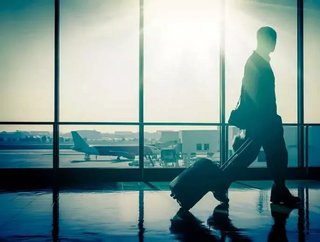 Many airport developments are more akin to a city build than traditional airport construction. These are projects are so big, they are now being classif...
Many airport developments are more akin to a city build than traditional airport construction. These are projects are so big, they are now being classified as 'aerotropolis'. As a result, owners are having to get more involved with every aspect of the operations. Construction Global speak to Tony Fulton, Oracle's Director of Industry Strategy for its Construction and Engineering Global Business Unit, who explains the importance of providing clients with complete visibility of the entire construction project…
Many billions of dollars are spent on major transport development projects every year and it seems that more and more new airports, railway stations and subways are being built all the time. But that's not just perception, it is, in fact, reality.  Research by Oxford Economics shows that transport infrastructure investment is projected to increase at an average annual rate of about 5% worldwide over the period of 2014 to 2025.
One reason for that is, of course, that modern life requires the world to be better connected than ever before and the global economy relies on people being able to circumnavigate the planet fairly easily to get from point A to point B. However, another factor in that rise, is the huge contribution that major transport hubs can directly make to local, regional and even national economies.
When referring to an airport and its surroundings, the term aerotropolis is being widely used. Aerotropolis refers not just to the airport itself, but also the metropolitan area surrounding it. Airports are now, collectively, becoming more and more like mini-cities in their own right.
Industry expert Tony Fulton, who is software giant Oracle's Director of Industry Strategy for its Construction and Engineering Global Business Unit, says that a key by-product of the shift towards bigger and bigger projects is that the market is now maturing. He reckons that the project owners have now realised that, rather than seeking to shift responsibility for the delivery of the project elsewhere, it is now their core business to ensure everything is right and controlled in-house from planning right through to ensuring a successful life cycle for any such developments.
"The US has always led the way in terms of project delivery and capability, organisations like Bechtel and CH2M," says Fulton, who has been involved in a number of top projects in the United Kingdom including Heathrow Airport and the London Underground.
"If you think of examples like the Channel Tunnel, the 2012 Olympics, High Speed Two and Crossrail – all of these are projects that have been managed from the US typically.
"I would say that organisations are maturing, so that the owners – the likes of Heathrow – now see that delivering this type of project is their core business. Historically, they would've handed it off to somebody else to manage, but they now see that it is their core responsibility to deliver these enhancements themselves.
"So that's, for me, probably the biggest step change. In fact, the guy at Heathrow coined a phrase; they want to be seen as the 'intelligent client'. 
"That means they need to have control over the timescales, the budget and all of those things. They can't just hand it to other people."
And that's where Oracle comes in. Fulton says that cloud technology is helping to facilitate the management of projects of this ilk, and offers a flexibility that has not been seen before.
"People want an integrated solution," he says. "They don't want to have to install hardware, recruit IT specialists and various different types of people to keep the project running. They want an IT company like Oracle to manage that on their behalf.
"They also want the elasticity of cloud as well. The idea that you can vary numbers depending on how the project develops and use it when you need it, that's the direction the industry is going.
"You've got thousands of projects that make up a programme of work which will ultimately result in the delivery of a project like this.
"It's around lots of different areas as well: you've got the transportation links – some will be around the runway, some around infrastructure – but all of those separate projects require a collaboration with a lot of stakeholders."
That becomes particularly true when you consider the whole phenomenon of the aerotropolis. Oracle's cloud-based solution now has to allow owners the ability to manage everything in the airport and infrastructure build.
As a result of the all-encompassing nature of these builds, it has forced transport hub owners to look at projects now as having a seamless and continuous life cycle which takes into account all sorts of factors, such as building challenges that may present themselves, growth of passenger numbers, potential wear and tear and technology advancements.
Any changes of this ilk can now be managed through the additional visibility that the software offers. That is pivotal, according to Fulton.
He says: "Organisations such as airports are seeing project controls as a life-cycle requirement and it's a continuous cycle. 
"If you look at Heathrow Terminal Two, no sooner was that built than the capacity had increased to fill it, so they had to look at additional means of amplifying the capacity, or maybe they could find different ways to increase the throughput without having to build new facilities. Either way they're looking at it as a full lifecycle. 
"Rather than just looking at a few need-to-do elements and getting very good at building, they're thinking: 'How is what we're doing today going to impact on tomorrow? What are the things that we can retire and reduce cost on, as a result of maybe some investment?' They're looking at it in a much more holistic way.
"Often you categorise projects against different things so: 'Is it going to improve safety?' 'Is it going to improve retail opportunities?' When you actually fund that project, you have a view on the benefits you get from it and the return on investment; how much and when. And then, when you fully execute the project and deliver it, you start to see the benefits of that feeding back into your model.
"It may be a case of 'That was meant to deliver more than it did'. Or 'What did we learn from that? And 'What I would do differently next time?' 
"So again, if, for example, you're building a new piece of airport apron, it will have a finite lifetime. You might say it's going to last 25 years being constructed of this material, in this way, but ultimately after 10 years, if it starts to fail, then that feeds into your model.
"It's that holistic view that nothing ever ends. We start a project, we plan a project, we deliver the project and then we look at how things can evolve. After all, the facilities you build now are not going to be the same facilities in 25 years' time."
The complex nature of these types of projects means that nothing can ever go quite as smoothly as initially planned but, by having that holistic perspective and the visibility to see which changes are required, you can manage each step of the project accordingly.
"All of these projects come down to three things: people, process and technology," Fulton adds. "We supply the technology, the software. The process is defined in the software and then it needs leadership from the airport. 
"Say, if you're an engineer, you know you're on site with a particular location and so when you're about to start to work you will need to see the latest version of the design drawing. If you're a foreman, you need to see what tasks your team need to perform today and tomorrow.
"Then if you're an executive, you need to see how this investment in the project is progressing. Essentially, what they will need to know is: are we delivering on time? Are we delivering to budget? And is the quality of the work up to spec? 
"It's impossible to do your job as an executive or project manager without having visibility as it makes it impossible to chart where you are in relation to your budget. That visibility, that transparency is vital."