Apprenticeships can bridge skills gap says Autodesk director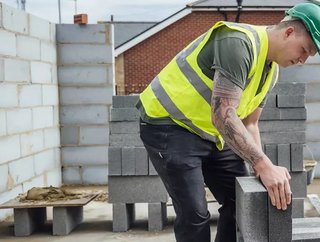 Construction Skills Network says UK industry must fill 216,800 posts by 2025
The UK construction industry needs 216,800 new workers by 2025 to meet rising demand, according to the Construction Skills Network published by CITB.
Even before Covid-19, it was estimated it needs to attract 400,000 new recruits each year to meet the UK's infrastructure needs.
But given one in three current construction employees are over 50 there is predicted to be a 20-25% decline in the available workforce over the next decade. And with end of the free movement of people from the EU, it has further limited access to skilled talent.
Mike Pettinella, Director, Autodesk Construction Solutions EMEA, believes the solution may be one that is hardly new, but might have taken a back seat during the pandemic.
"Apprenticeships could help us bridge the construction skills gap and meet this rapidly rising demand, and attract a new crop of younger talent to the industry," he said.
"Apprenticeships benefit everyone. For candidates, it's an opportunity to learn valuable skills without incurring thousands of pounds of student debts. For employers, it's a chance to train up employees in the competencies that are really needed – combining technical knowledge with collaboration and team work, which are equally important as you enter a new industry. And if you're a larger company and already required to pay the apprenticeship levy, it makes sense to ensure you're benefitting from the scheme too."
Marshall Construction recently took on nine new apprenticeships covering various roles. "Some of our previous apprentices have left and started their own businesses, which sets them up for life," said Chairman Robert Marshall. "Most of our current managers came from organic growth within the business whom we have trained to our own standards." Firms such as Barnwood Construction and Keepmoat Homes are also advertising and supporting apprenticeships.
According to the CSN, most English regions will experience an increase in construction workers by 2025, with East Midlands (1.7%) and West Midlands (1.4%) forecast to lead demand. Scotland (1.4%) and Wales (0.7%) are also predicted to fare well. The only region forecast to see a slight decline in workforce is the North East (-0.1%).
Major projects such as HS2 are driving growth in some regions and infrastructure (5.2%) and private housing (6.7%) should see the healthiest pace of expansion by 2025.
The impact of the Fourth Industrial Revolution on the future shape of work will be profound. Modelling by the McKinsey Global Institute on the effects of technology adoption on the UK workforce shows that up to 10 million people, or around 30 percent of all UK workers, may need to transition between occupations or skill levels by 2030.