Arcadis: Inflation may hinder construction industry recovery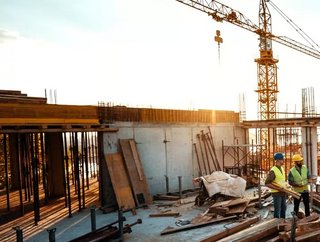 Arcadis' latest Spring 2021 Market View provides insights into the construction industries recovering
The construction industry is on its way towards recovery, although now facing new challenges. Arcadis has warned recovering demand after the COVID-19 pandemic and rising materials costs mean that prices could rapidly increase, with inflation becoming a defining feature of the market over the next three years.
These insights were provided by the latest Spring 2021 Market View, entitled 'Window of Opportunity'. The quarterly analysis of the UK construction market looks across sectors and regions to deliver a tender price forecast to inform clients about what is going on in UK construction, helping financial decision making for projects and programmes.
60% of experts surveyed are seeing a growth in activity, an increase from 44% since the last quarterly Market View was published at the end of January. Construction output in March reached pre-COVID levels and the estimated value of new contracts in Q1 2021 exceeded £23bn; a 2% improvement on the same period the previous year.
Agnieszka Krzyzaniak, Market Intelligence Lead at Arcadis, said: "The conditions for investment are good, but with so many challenges on the horizon, the situation can change abruptly. At the moment, there is still some spare capacity available, but the shortages of construction materials create inflationary conditions that have already begun to outweigh any deflationary factors. Clients need to move quickly to take advantage of this window of opportunity. Any delays increase the potential exposure to much higher construction costs than initially planned for, as higher inflation becomes the new normal."
Net-zero future
The construction industry is increasingly focusing on net-zero, following the Government's Sixth Carbon Budget and adoption of a 78% reduction in carbon emissions by 2035. Arcadis has warned that if the pace of transition is not accelerated, the sector will begin struggling to make its contribution to net-zero goals.
"When it comes to net-zero, we need to make every penny count, managing costs and delivering at the scale and speed necessary to meet the challenge. As construction starts to reboot, it is crucial our industry embeds sustainability into its projects, and we take advantage of the reduction in the cost of key technologies in achieving net-zero goals. As prices of carbon-intensive products rise, a failure to decarbonise will increasingly threaten the economic viability of construction projects. There is an imperative to act now to build capacity, and the sooner this starts, the better." said Ben Harris, UK Climate Change and Sustainability Director at Arcadis.