Balfour Beatty will construct a new National Automotive Innovation Centre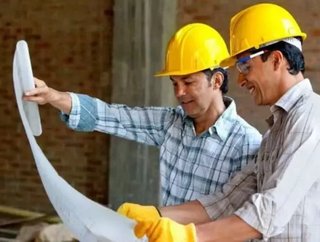 The four-storey NAIC building is being constructed at the University of Warwick; on completion, it will be a state-of-the-art research and development c...
The four-storey NAIC building is being constructed at the University of Warwick; on completion, it will be a state-of-the-art research and development centre for the automotive industry, and will become a national and international hub for developing new technologies and training future engineers. The building, which is due to be completed in 2017 is intended to be a BREEAM excellent rated building, with many open atrium areas and roof lights in place.
To construct the reinforced concrete (RC) frame, RMD Kwikform supplied over 550 tonnes of equipment for the columns, decking, cores and lift shafts, including Alshor Plus and Superslim Soldiers to support 17.5m drop beams, and a void former system known as Bubble Deck. 
One key challenge was adhering to the Architect's requirements; all soffits were to be a painted feature with imprinted tramlines at plywood joints. Also, all columns and beams were to be exposed raw concrete features, painted on completion. RMD Kwikform worked with Northfield Construction to design a solution that accommodated the layout of the plywood.
Paul McGarry, Construction Manager at Northfield Construction, said: "Initially we were looking into table form systems however, it would have been difficult to ensure the tramlines on all of the soffits without that second layer of plywood. We ended up choosing RMD Kwikform's strip and erect Alshor Plus system, this allowed us to completely eliminate the secondary layer of plywood, allowing all 'featured plywood' to be fixed and set in the first instance. We were then able to strip and move the system onto the next phase."
Further works t included constructing 22m long, 17.25m deep, two-metre-wide drop beams, which were supported with RMD Kwikform's Superslim Soldier system. The beams ran up to soffit level and then connected to the 525mil-fixed slab, here a void former system was used, called bubble deck. Primarily used for lightweight RC Construction, a module of pre-fabricated spherical voids were inserted into the slab to reduce the volume of concrete that needed to be poured.
This system tied into a 300mil RC slab, which in turn sat on 1100m deep drop beams. Some of these sections bring the soffit level up from the ground floor slab by six metres to the second-floor slab, where the team on site were taking up beams, decking and platforms. RMD Kwikform has also supplied a spanning solution using Superslim Soldiers to clear the pits at the base level of the structure.
One of the key aspects to this project was ensuring the smooth delivery of kit to site. Due to the sheer size and complexities of the project, RMD Kwikform appointed a logistics coordinator to communicate and organise operations.
Mick Galligan, Contracts Manager from Northfield Construction: "This has been a very proactive and efficient process; we've have had weekly meetings with RMD Kwikform to ensure a constant stream of communication. This has been crucial to us, particularly as the Alshor Plus system had to be delivered in a just-in-time basis each week.
"It makes a difference having real, honest communication and I know that this level of service is something we now expect on future projects."
Read the January 2017 issue of Construction Global here