CCECC completes work on longest tunnel in the Middle East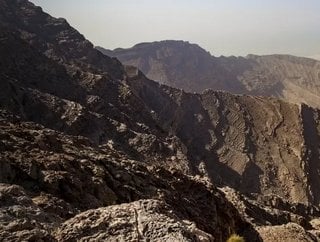 Work has finished on the longest railway tunnel in the Middle East, having been completed by the China Civil Engineering Construction Corporation (CCECC)
Excavation work on the longest tunnel in the Middle East has been completed, the China Civil Engineering Construction Corporation (CCECC) has announced. Part of the Etihad Rail Project, the 1.8km long tunnel from Dubai to Fujairah in the Hajar Mountains. 
CCECC completed the work for Section D of the second stage of the project using blasts to excavate its path, although softer explosions were used due to the terrain. The project was completed in partnership with the Abu Dhabi contractor, National Projects and Construction.
What is the Etihad Rail project?
First awarded to CCECC in December 2019 as part of a US$1.2bn contract, the Etihad Rail Project is a 145km transport route that links Sharjah, Fujairah, and Dubai includes the construction of 15 tunnels through the Hajar Mountains totalling 16km, 35 bridges, and 32 underpasses. 
It is being built in three stages, the first of which became operational in 2016. The second stage is being completed in "packages" labelled A, B, C, and D with the latter being the latest to be finished. 
The packages were integrated as part of a contract to both the CCECC and SK Engineering and Construction, a South Korean company, both of which oversee the design and build of the project. 
More than 600km of railway was laid across all four packages of phase two of the project. Speaking in 2019, Sheikh Theyab bin Mohamed bin Zayed Al Nahyan, chairman of Etihad Rail,  Abu Dhabi Executive Council member, and Chairman of Abu Dhabi Crown Prince's Court, said: "The contract is the latest milestone as "Etihad Rail follows its path to progressing one of the most important and economically strategic projects in the UAE."
Once the rail tunnel is fully operational, Etihad Rail trains aim to carry up to 30mn tonnes of construction material per year to distribution centres in Abu Dhabi and Dubai. This will cut transport costs and reducing truck trips by more than 2,000 journeys a day.