Will Evergrande restore construction and its reputation?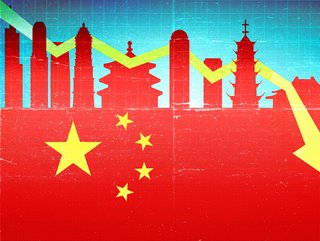 Troubled real estate property developer Evergrande aims to deliver 600,000 apartments in 2022 but there are ongoing concerns about its financial health
Background
Founded in 1996, Evergrande Group was synonymous with China's epic real estate boom. The company's billionaire founder, Xu Jiayin, is a member of the Chinese People's Political Consultative Conference, an elite group of politically well-connected advisers.
Today its fortunes have turned. It is believed to be the world's most indebted property developer with over $300bn in liabilities, and struggled to repay creditors, suppliers, and deliver homes to buyers, according to Reuters.
Evergrande Real Estate currently owns more than 1,300 projects in more than 280 cities across China. The broader group encompasses a range of businesses, including wealth management, manufacturing of electric cars, and food and drink manufacturing. It also owns one of China's biggest football teams – Guangzhou FC.
The company had expanded aggressively to become one of China's biggest companies by borrowing more than $300 billion. However, in the wake of Beijing bringing in new rules to control the amount owed by major real estate developers, the company is now struggling to meet the interest payments on its debts.
Sales slump in 2021
According to 2021 financial figures, Evergrande recorded contracted sales of $69.6bn, down 39% from the previous year. Hui's goal for December was the delivery of 39,000 apartments, compared with fewer than 10,000 in each of the previous three months.
But at the end of the year, the property giant failed to meet interest payments to international investors, which prompted ratings agency Fitch to declare the company in default. The company had been due to repay interest on about $1.2 billion of international loans by December 6, 2021 but had missed the deadline.


What's new?
Chairman Hui Ka Yan said that the firm aims to fully restore construction work across China this month, with a goal of delivering 600,000 apartments in 2022. He told staff during an internal meeting that the world's most indebted property developer needs to clear its debt by fully restoring construction and sales activities and not by selling off assets on the cheap. During the meeting, Hui also vowed to complete 50% of pre-sold homes this year, the report added. Evergrande declined to comment.
Hui said that the firm currently had approximately $7.9bn of pre-sale funds in escrow accounts to pay for construction, as well as a total of $26.7bn of cash that is yet to be collected from sales, as well as saleable resources to keep construction going.
"This is not a chicken and egg question; it has to be first we fully resume work, and then we can restore operation, then we can repay different debt, and then we can get out of the woods," Hui said. He also said he was against fire sales to repay debt, the report said.


What are the wider implications?
It might not be just Guangzhou football fans having sleepless nights. There are fears of the impact on the wider Chinese economy if Evergrande was to fail, given its impact not only to home buyers but also the workforce, which runs into hundreds of thousands.
Then there is the impact among global financial markets, the concern among foreign investors that their money may get stuck in China, as well as the impact on Chinese companies looking to finance their businesses with foreign investment. Evegrande is a complex company, with entities in companies within and outside China.
It is turning into a high stakes chicken-and-egg scenario: is Evergrande contributing to the slowdown in China's economy or vice versa? With Chinese regulators cracking down on borrowing, there are more tough questions ahead, both for corporate management and government officials.