Construction Bid Writing: Avoiding Jargon and Unnecessary Technicalese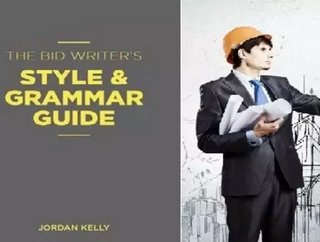 Writing in the language of your client or customer is not only a considerate manner in which to present a concept or proposal, it's also one that...
Writing in the language of your client or customer is not only a considerate manner in which to present a concept or proposal, it's also one that - all else being the best it can be - sends out a positive message.
When you communicate in words, phrases and terminology your customer organisation understands, you convey the fact that you understand and are familiar with their world and their operations - at least to the necessary degree.
Conversely, bid or similar documentation that is peppered with phraseology and jargon more meaningful to the bidder than to the prospect/customer, is a strong indication that that supplier or service provider is more self-focused than customer-focused. And that, of course, has a wide range of ongoing implications, none of which are positive.
Don't be clever; be easily understood 
It also signals glaringly that the bidder doesn't stop to consider whether or not its communication is clear and easily interpreted by the receiving party. That too, is a conclusion you don't want your prime prospects to left with after reading your proposal.
Depending upon your industry and your audience, it may not be possible to eliminate jargon entirely from your bid documentation. It may be that there is certain terminology that forms the common language of your sector – and you not only can't avoid it, you must speak to your prospects and clients/customers in that language.
In general, though, beware jargon. Err on the side of elimination.
And certainly avoid all internal jargon. Because this is such a common phenomenon, the following logic bears repeating:
This practice smacks of an internal focus; an inability to see from the client's perspective.
Internal jargon smacks of an internal focus
Your use of your own internal jargon when speaking to or writing for a prospect or client – if it's not familiar terminology to them – declares your self-centricity; an inward focus. Your imposition of your world upon theirs. Your expectation that they will conform to your language and thought processes. Client-centricity requires the opposite.
Jargon also makes for obscurity. It smacks of laziness and over-familiarity.
Finally, when it comes to "technicalese" (over-use of techno-speak), it's likely that not all members of the prospect organisation's evaluation team will be 'technical'. Writing in too-technical terms will either alienate them or, at best, leave them behind. Remember: These people are the ones scoring your submission, and you want each one of them to award you maximum points. It helps if they can understand what they're reading.
Jordan Kelly is a bid strategist, writer and coach/trainer. She is also the author of a range of how-to books on high-value bidding. Her books, along with a free subscription to her newsletter, 'The Bid Strategist', are available at www.bidstrategist.com