Construction companies to compensate blacklisted workers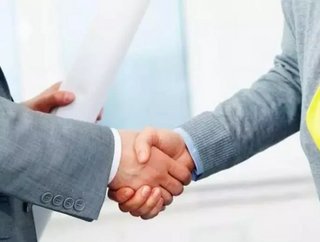 Approximately £10m will be paid in compensation to over 250 construction workers who were 'blacklisted and denied work by some of Britains l...
Approximately £10m will be paid in compensation to over 250 construction workers who were 'blacklisted' and denied work by some of Britain's largest construction firms.
The so-called blacklist resulted in hundreds of workers unfairly losing their jobs and was used by bosses as a means to vet employees, with many being tarred as trouble makers after raising legitimate work place issues. Balfour Beatty, Carillion, Costain, Kier, Laing O'Rourke, Sir Robert McAlpine, Skanska UK, and VINCI all stand accused of paying blacklisting firm The Consulting Association for slanderous information on workers – including information such as political views and trade union activities.
The out-of-court settlement secured by the Unite union on behalf of the targeted workers could see a total pay-out of as high as £75m, with individual pay-outs possibly ranging from £25,000 to £200,000, depending on claimant factors such as loss of income and the level of the defamation. The pay-outs mean that a group litigation High Court trial, which was due to commence on 9 May, will now not go ahead; the case was settled by workers via Unite after the involved firms increased their compensation offers. Although settling out of court means construction bosses will avoid giving evidence, legal costs are estimated to reach £25m, and groups such as the Blacklist Support Group are still adamant that the firms will come to trial. Dave Smith, secretary of the BSG, told the Socialist Worker:
"The firms might have hoped that by buying their way out of a show trial the scandal will go away. It won't… A few quid and a mealy mouthed apology is a long way from justice. We intend to continue our fight to expose those who orchestrated and colluded with blacklisting."
Despite this, a statement from Unite union claims the construction companies involved are keen to draw a line under the matter and continue working alongside the trade unions to continue to ensure the highest standards of employment practice within the workplace, and Unite General Secretary Len McCluskey told The Guardian:
"This settlement is a clear statement on behalf of the trade union movement that never again can such nefarious activities be allowed to happen against decent working people trying to earn an honest living in a tough industry. The message is clear that there can never be any hiding place for bosses in the construction and any other industry thinking of reverting to shameful blacklisting practices against committed trade unionists."
In addition to the Unite settlement, a separate settlement was reached by unions GMB and Ucatt with a claim agreed of £5.4m plus legal costs on 29 April, which could not be publicly announced until the Unite case was settled.
Follow @ConstructionGL and @BizClikTilly