Construction starts on Vattenfall offshore wind farm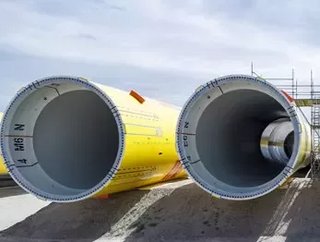 Vattenfall, a Swedish multinational power company, is starting construction on its Hollandse Kust Zuid offshore wind farm in partnership with BASF
Vattenfall has begun construction on its 1.5GW offshore wind farm named Hollandse Kust Zuid. The project will be completed in partnership with the German chemicals company, BASF. The first vessel carrying foundations for the farm departed to the construction site yesterday. 
Martijn Hagens, Chief Executive Officer of Vattenfall Netherlands, said: "With the construction of the first subsidy-free offshore wind farm in the world we are starting a new chapter, demonstrating that this market is becoming mature. I am extremely proud of the step we're now taking, bringing Dutch households and our industrial partners another step closer to fossil free-living".
Hollandse Kust Zuid 
The windfarm will consist of two sites , Hollandse Kust Zuid 1 and 2, and Hollandse Kust Zuid 3 and 4. Vattenfall, which obtained the rights to the projects In march 2018 and July 2019 will develop the farm with the sites being located off of the Dutch coast between the Hague and Zandvoort. 
They will be fitted with 140 units of Siemens Gamesa 11 MW, SG 11.0-200 DD offshore turbines, which will produce more than 6 TWh of green electricity annually, according to the company. 
The construction of Hollandse Kust Zuid is split into stages, the first being the installation of monopile foundations. The heaviest of the monopiles reportedly weighs 955 tonnes and spans 75 metres in length. By contrast, the lightest weighs 735 tonnes and is 62 metres long. They will be installed in water of a depth varying between 17 and 28 metres. 
The project's director, Ian Bremner, said: "Over the next few months, we will already install dozens of foundations. During the winter there is a scheduled break, as sea and weather conditions are often too poor to work safely. In the spring of 2022, construction will resume, and we will install the remaining foundations followed by inter-array cables and turbines. The first turbines are currently scheduled to be commissioned in the spring of 2022, with all turbines expected online by summer of 2023".