Everybody's at it! Solar energy that is...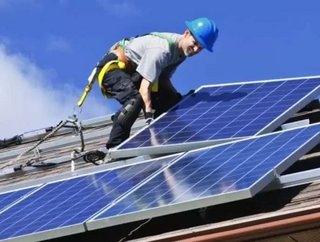 More and more construction companies across the country are harnessing the sun's energy by building with solar power in mind.From residential to com...
More and more construction companies across the country are harnessing the sun's energy by building with solar power in mind.
From residential to commercial construction, solar panels are quickly becoming part of the building process.
Here are just a few ways contractors nationwide are embracing solar energy:
Solar Energy in the U.S.
The United States construction industry is experiencing a major upturn in solar powered homes, offices, and a myriad of other building types.
According to the Solar Energy Industries Association; solar energy usage in the U.S. increased by 34 percent from 2013 to 2014.
Likewise, there is now 20,000 megawatts of solar capacity across the country. That's enough solar energy to power over 4 million homes in America.
In addition, there were nearly 200,000 solar panel installations in U.S. in 2014 alone, which means there are now 650,000 homes and businesses nationwide using solar energy.
With solar numbers on the rise, a number of different construction companies are beginning to see the benefits of solar energy.
Solar Panels in Construction
As the following article looks at, solar power is quickly growing in popularity and new technology could make affordable solar panels a reality for millions of Americans.
As a result, the construction industry is including solar panels in their building designs.
Among the items to keep an eye on:
Homes/Condos - New home and condo construction is making room for rooftop solar panels and solar shingles. Contractors are even building structures on lots so rooftops face east to west for the greatest sun exposure. Solar energy in residential construction is helping homeowners save thousands in energy costs each year.
Offices - The energy needs of offices are always high, which is why more contractors are adding solar panels in commercial office construction. Office rooftop panels are ideal considering roof square footage is usually greater and most offices are built in open, direct-sun locations.
Schools - Even institutional construction companies are including solar panels in the building process. In fact, because most elementary, middle, and high schools are state funded, the government is stepping in and pushing solar power initiatives for schools across the country. This includes rooftop solar panels on school buildings as well as solar panel fields next to football and soccer fields.
Hospitals - The medical world is even taking advantage of solar power. Many private clinics and city hospitals are being designed with rooftop solar panels that help take the financial burden off energy-hungry medical facilities in the United States.
Change in the Construction Process
As solar power changes the energy landscape nationwide, construction companies are adapting to the change by including solar panels and other solar hardware in their initial designs.
This is due to both the popularity of solar power as well as the environmental benefits of the evolving technology.
Instead of simply adding solar power as an afterthought, designers and contractors are working together to implement solar energy into the exterior elements of buildings. This not only reduces construction costs, it makes the solar panels less visually intrusive.
When it comes to solar power, U.S. construction companies aren't shying away from the environmentally friendly technology.
Adam Groff is a freelance writer and creator of content. He writes on a variety of topics including construction and the environment.