Griffin Structures to manage Los Angeles regeneration plan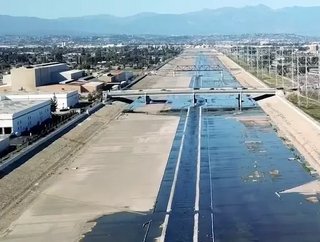 Griffin Structures to manage City of South Gate project, which aims to transform seven acres of post-industrial land in Los Angeles
Griffin Structures has been selected as Construction Manager for the City of South Gate project, which aims to transform seven acres of post-industrial land along the Los Angeles River into a nexus of nature, community, social and ecological health.
According to The Trust for Public Land (TPL), The Urban Orchard "will become the centerpiece of a community-driven open space project" and house an education garden, orchards, multi-use paths, nature-based playground honoring Tongva history, community buildings, and community-based artwork.
Working collaboratively since 2015, both the City and TPL have developed plans for this project while paying extra sensitivity to our native counterparts and the environment. A "neglected landscape reclaiming its wild side," says TPL; this project will also feature a hatchery for rare native fish and prioritise ecology.
With all sporting eyes on Tokyo this week, in seven years' time it will be on Los Angeles, which hosted the Games in 1984.
The Organising Committee for the Olympic and Paralympic Games LA 2028 has announced it will invest US$9.6 million in the 2021-2022 schoolyear to fund youth sport across Los Angeles, helping bring children back to sport and fitness as the community moves forward from the COVID-19 pandemic.
SoFi Stadium will host the main opening ceremony, football, and archery, and the previous home of the Los Angeles Rams, the Memorial Coliseum, will host the majority of the athletics, a secondary opening ceremony, and the main part of the closing ceremony.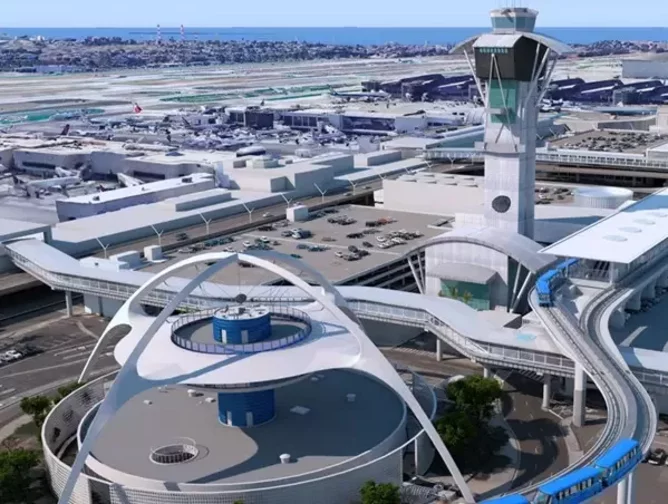 A consortium that includes UK contractor Balfour Beatty, American engineer Fluor, Germany's Hochtief, Spain's ACS and France's Bombardier Transportation has begun work on Los Angeles International Airport's (LAX) Automated People Mover (APM) project.
The project delivers six APM stations along a 2.25-mile guide way that links the LAX terminals to the to-be-constructed, consolidated rent-a-car facility. Driverless vehicles will transport passengers every two minutes during peak periods with various parking garages and an on-site APM maintenance facility to ensure unencumbered operations. The APM will also link into the wider LA Metro system, allowing arriving LAX passengers easy public transport access to downtown Los Angeles.
The new line will have capacity of up to 10,000 passengers per hour. Los Angeles World Airports anticipates it will carry 85 million passengers per year providing a modern, reliable solution to help ease vehicle congestion and emissions in the terminal loop.