Introducing the UK's first eco-town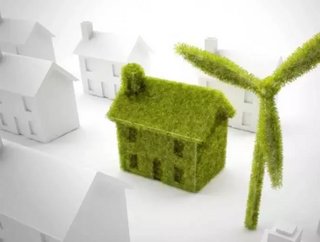 North West Bicester will soon become the UKs first eco-town, designed to achieve high standards of environmental sustainability, functioning as a phased...
North West Bicester will soon become the UK's first eco-town, designed to achieve high standards of environmental sustainability, functioning as a phased extension to Bicester. 
Developed primarily by A2Dominion and contracted by Willmott Dixon, it is Stewart Milne Timber Systems who will supply its award winning Sigma II Build System for 91 homes as part of phase one, which will consist of homes which will achieve CSH Level 5.
With the potential for an additional 5,000 homes to join the 393 currently planned, Construction Global caught up with Steward Milne Group's Director of Product Development, Stewart Dalgarno to discuss the eco-town and its significance.
Construction Global (CG): How does the planned town earn the title of the UK's first eco town?
Stewart Dalgarno (SD): The development is the first eco-town to adhere to the Government's original Eco Town Policy Planning Statement and is designed to encourage low carbon living as well as fostering sustainable communities.
Among the notable aspects of the project: very high performance  building fabric, offsite manufacture of materials enables a cost effective and faster speed of build, photovoltaic panels on roofs, rainwater harvesting, high spec landscaping, and with a community feel built into the basic place making design.
Every house will also be heated from a central energy plant meaning no homes require internal boilers.
 CG: What is Stewart Milne Timber System's role in NW Bicester?
At the core of the energy performance of this development is the homes' fabric and build systems - that's where our role in the project comes in. With factories in Aberdeen and Witney, we are both local to the project and very experienced in designing and delivering high quality, high performance homes.
Our Sigma II Build Systems, which will be precision engineered offsite, reduces environmental impact and waste, and will also increase the speed of build, enabling us to keep on track with the ambitious build schedule of roughly four completed homes a week.
We take a fabric first approach to design which ensures we achieve the maximum energy efficiency standards, whilst building in assured performance, in this case, Code level 5. 
CG:  What is the role of timber frame in achieving sustainability?
SD: Timber is a natural carbon sink and is the most sustainable building material available today.  Because energy efficiency is designed into our Sigma II Build System, timber frame homes are better insulated and more energy efficient than conventional methods.
The use of timber systems also allows a high degree of design flexibility allowing many external finishes and house type designs to be achieved.
Our Witney facility is an automated factory which allows for high quality, greater productivity and lower waste.
Furthermore, our highly-streamlined factory processes reduce the amount of waste in the factory and on site, as well as building in assured performance by pre-insulating and air-sealing panel designs.
At Bicester our use of closed panels, which are manufactured offsite and pre-insulated, allow for much quicker construction where homes can be made wind and watertight with 78 hours. This is important given the project is a fast build over a winter build involving a wide mix of different house types, as the closed panel method allows rapid progress and early weather and air tightness with minimum on site waste.
CG: What are the other sustainable features of the buildings/homes themselves?  
SD: We're using our award winning Sigma II Build System, "195 C-Stud". This system delivers maximum energy efficiency, excellent heat retention, low thermal bridging and air tightness with a 0.15 U-value.
The party walls and roof will be site insulated and made air tight with membranes, as part of our work package. This, along with conventional roof trusses and insulated flat roof cassettes, means a pair of semi-detached homes can be weather tight, air tight, secure and fully insulated within 72 hours, providing a safe and efficient means to complete the homes on site.
Included among the many sustainable aspects of NW Bicester will be a superior building fabric, PV arrays, combined heat and power, rainwater harvesting, in-home consoles displaying energy and water consumption, real-time information on local public transport and  an electric car club.
Some homes will also have future-adaptable roofs which can be transformed with ease into increased working or living space to improve the life cycle of the buildings and lessen travel requirements. 
CG: What is the latest status of the project and what are the next milestones for Stewart Milne Timber Systems in the coming weeks and months?
SD: The project began at the end of October with construction scheduled to complete in spring 2015. The build programme is approx. four-five homes per week.
CG: How do you see developments like these impacting on the wider housing market, its sustainability and the future of sustainable living?
SD: We hope that projects like Bicester will challenge the perception of what eco homes can be and help to stimulate demand across the UK. One day, I think zero carbon towns and sustainable housing development will be commonplace. I would like to see the housing market in general develop to a point where a fabric first approach is the norm, and not the exception.
One way of incentivising people to consider buying eco-homes would be for the Government to introduce added incentives such as reduced levels of stamp duty and Council Tax, particularly as further pressure to deliver change is likely in the coming years.
In my opinion, low-carbon homes and other buildings are going to take on growing importance in the future, and timber frames' inherent energy efficiency and structural integrity can play a key role in helping to achieve those objectives.