Octopus Real Estate starts commercial lending in Ireland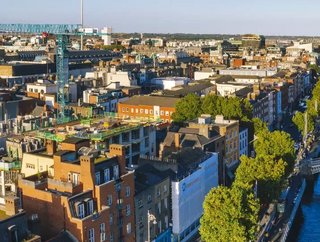 Octopus Real Estate offer Irish commercial clients access to short-term bridging finance upwards from €500,000
Octopus Real Estate will start commercial lending in the Republic of Ireland, as it looks to expand beyond mainland UK and capitalise on the "thriving" Irish market.
The tailored product will offer support to brokers and borrowers, lending across the commercial real estate spectrum. Clients will have access to short-term bridging finance upwards from €500,000, available for all types of commercial property transactions, including acquisitions, refinances, and equity release. The product is available across all asset classes, including land with planning for residential.
As a non-bank lender with discretionary capital, Octopus Real Estate offers an average four-week turnaround for the release of funds. The commercial lending product enables borrowers to move quickly and decisively in the real estate market.
With a competitive arrangement fee of 0.5%, Octopus Real Estate offers value and more choice to the Irish market. Maximum loan to value is set at 70.0% and rates begin at 0.75% per month. The product offers ultimate flexibility with no exit penalties. As a short-term financing solution, the term length is between 1 and 24 months.
The launch of Octopus Real Estate's commercial lending product demonstrates the first step in its ambition to grow its presence across Europe.
Octopus Real Estate has completed over 3,800 loans valued at over £5 billion since inception.
James Nunn, Fund Manager at Octopus Real Estate, who is leading the launch said: "Octopus Real Estate is a leading short-term lender in the UK market, having completed c. £2.0 billion of commercial loans over the last ten years. We are known for our speed of execution, transparency and flexibility, and we want to introduce our service to a vibrant and growing new marketplace."
Benjamin Davis, CEO of Octopus Real Estate, added its product launch offers Irish clients a trusted finance solution, backed by over 15 years' experience in non-bank lending.
"The Irish commercial property market is thriving, and the launch of our commercial lending product will enable the funding of developments of scale across the commercial spectrum. We have a reputation of providing best in class service and attractive lending rates. We believe this product, coupled with our experience in commercial lending, will be a positive addition to the Irish market". 
Q3 saw a resurgence in activity with take-up in Dublin in the quarter reaching close to 40,000sqm - almost double the volume of leasing activity achieved in the first two quarters of the year combined, according to CBRE Ireland. 
A total of 12 hotel sales totalling more than €330 million completed in Ireland during the first nine months of 2021, more than double the volume of hotel sales completed throughout 2020.
Marie Hunt, Head of Research at CBRE Ireland, said the Irish economy is now firmly in the midst of a robust recovery with a very strong 2022 in prospect, despite current concerns about energy costs, inflation, and supply chain delays, all of which will hopefully alleviate in time.
"A recovering economy bodes well for the Irish commercial property market, which is now firmly in growth mode, having achieved a positive annual total return of 2.6% in the year to the end of September, according to the latest MSCI Irish Property Index," she said. "For now, the focus is firmly on translating the many transactions that are in various stages of legals into completed deals and bringing the second half of what has been a year of two distinct halves for the commercial property market to a strong close."