RICS report: a forward-thinking solution to the UK housing crisis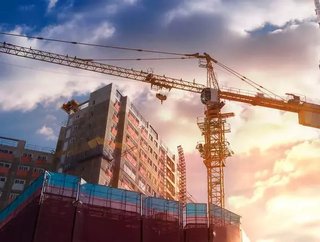 The Royal Institution of Chartered Surveyors (RICS) has released a paper calling on government and the construction industry to think outside of the bri...
The Royal Institution of Chartered Surveyors (RICS) has released a paper calling on government and the construction industry to think outside of the bricks and boost diversity in construction skills, by embracing Modern Methods of Construction (MMC).
RICS Modern Methods of Construction analyses the benefits of embracing off-site modular housing and using PropTech to aid modern day housing delivery. It also addresses and recommends incentives the UK government could use to encourage builders to take the alternative methods up.
The construction sector makes up a significant part of the UK economy, representing 8% of GDP, 9% of employment and bringing in £150 billion in investment. * As an enabler for growth and development in the UK, the sector has recently struggled to meet with growing demand in the residential sector.
Currently the government have ambitious targets to build 300,000 new homes a year to help people fulfil their dream of home ownership. However, they are currently falling short, and builders could be incentivised to use other methods that can benefit the UK housing market and speed up delivery.
Mike Basquill MRICS, RICS Associate Director Residential comments: "For many, affording their own home is currently out of reach, due to numerous factors. Current solutions in play have not and cannot meet the needs of the supply lag in the housing market, nor address affordability issues, and we need to go further. 
"In some parts of the sector there are issues with low productivity, variable quality, output lagging behind target, and slim margins for builders. Government appreciate the benefits of MMC in addressing these and have referenced technical innovation in recent announcements. If designers, investors, developers, commissioners, constructors and lenders embrace fully what MMC can offer, it will most certainly help increase supply and speed up delivery of homes." 
The case studies show the benefits and impact of the technologies on offer but also highlight the current skills crisis. 
According to Mark Farmer's report, 'Modernise or Die', 1 in 8 of the UK construction workforce comes from the EU and more people are leaving the sector than entering, causing the future of UK housebuilding to decline - this will not improve unless further action is taken. With builders and many others citing skill shortages as hampering housing delivery, more can be done to eradicate obstacles and speed up the growth in the sector and MMC is a critical component.
Abdul Choudhury, RICS Policy Manager commented: "It is clear to all that business as usual isn't solving the housing crisis. From an aging workforce, to the materials shortages and a fragmented business environment, the sector is ill prepared to deliver on what the country needs. Beyond simply rolling up our sleeves and working harder, we must promote ways of working smarter.
"Modern methods of construction offer the potential to revitalise the sector. Using new and innovative technologies and techniques, we add another type of solution when faced with construction challenges, and it also allows us to take advantage of different skills sets, materials, production techniques and ways of getting buildings built.
"Government and the construction sector as a whole are fully behind MMC and momentum is building. Though the sector deal and the recent statement by the housing Minister on making MMC homes mortgageable, much is being done to promote MMC, however, we need to step up our efforts to modernise the construction industry."
The paper puts forward various recommendations* and calls to action including, MMC specific training, up skilling the existing workforce, investment – including support through public procurement, and regulation, standards and professionalism.
Abdul Choudhury continues: "MMC has the potential to drive up housebuilding but needs to be used at scale. The construction sector is playing its part to push through these innovations but Government has a substantial role and responsibility to support the sector in achieving its ambitions.
"Through the provision of MMC relevant skills, to direct support through public procurement and indirect support through promoting the methods, Government must embrace MMC and leave no doubt that it will play a key role in Britain's construction future."