South Korea's Doosan wins $834mn Saudi EPC contract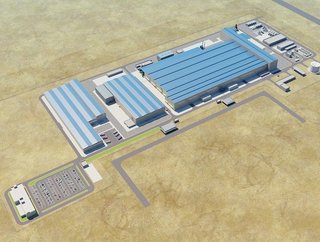 South Korea's Doosan Heavy Industries and Construction Company has won a $834 million EPC contract to build a casting and forging facility in Saudi Arabia
South Korea's Doosan Heavy Industries and Construction Company has won a US$834mn EPC contract to build a casting and forging facility at the King Salman International Maritime Industries Complex, which is located near Jubail, in the Eastern Province of Saudi Arabia.
Doosan said that the contract was signed with Tuwaiq Casting and Forging – the South Korean company's joint venture company in the Kingdom, which was established in January. Tuwaiq was formed via a joint venture between the Saudi Arabian Industrial Investments Company (Dussur), Saudi Aramco's wholly-owned subsidiary, and Doosan.
The new facility will have a total area of 400,000sqm and the capacity to produce 60,000 tons of casting and forgings per year. Equipped with integrated production lines, including steel making, casting and forging and processing, the plant is expected to be Saudi Arabia's largest casting and forging facility. Construction is scheduled to begin this year and will be completed by the first quarter of 2025.
"It is a significant feat for us to have won this contract to build Saudi Arabia's largest casting & forging facility using our casting and forging expertise, and EPC capabilities, which we steadily accumulated over the past 40 years," said Inwon Park, CEO of Doosan Heavy's Plant EPC Business Group.
"We also plan to actively support small and medium-sized local companies by partnering with them to jointly target the global market for construction of such manufacturing facilities and supply of key equipment."
Doosan's EPC contract to serve as renewables springboard into Saudi Arabia
Doosan said that it expects to include small and medium-sized Korean engineering companies as well as Saudi Arabian and international companies in the competitive bidding process to build the plant and to provide major equipment.
"This joint venture project is significant as it is the first overseas project of Doosan's casting and forging technology," said Geewon Park, Doosan Heavy Industries & Construction Chairman & CEO, at the time of the joint venture signing agreement.
"The joint venture project provides Doosan the opportunity to participate in Saudi Arabia's key industries and will serve as a good opportunity to enhance partnership between Doosan and its Saudi Arabian partners. We hope the joint venture will serve as a stepping stone for Doosan to expand into new businesses such as renewable energy."
The castings and forgings produced will go into the pumps and valves of petrochemical plants, as well as those used on equipment for shipbuilding and offshore plants. The long-term plan is to further expand the scope to include castings and forgings for wind farms and power plants, Park added.

According to Frost & Sullivan, the casting and forging market in the Gulf Cooperation Council countries, centring around the UAE, is forecast to grow to the size of approximately US$1.8bn per year by 2028.
The joint venture contributes to Saudi Arabia's strategic framework for industrial development. With the casting and forging infrastructure in place, which is a foundation of its manufacturing industry, the country hopes to gain a foothold to make the leap across its key industries.