The future of self-employment in the construction industry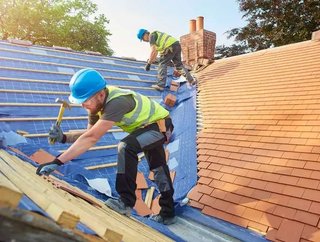 The subject of self-employment has been the cause of many highly-charged discussions within the world of construction over the past few years, with nume...
The subject of self-employment has been the cause of many highly-charged discussions within the world of construction over the past few years, with numerous debates over whether freelancers are helping or hindering the industry. And with nearly half of all construction workers now being classified as self-employed, it looks set to remain a relevant topic.
In this article, specialist tool suppliers Gyproc Tools share their thoughts on self-employment and its future in the construction industry.
It's essential for flexibility
A flexible workforce is the main way in which companies can meet programme demands. Using freelancers enables them to hire the right number of people at the right stage of a project, only when their specialism is needed.
It also allows companies to expand without risk - they can start and stop projects with much less notice, gauging it on market demand without having to worry about long-term effects. This in turn allows smaller companies to compete with the big dogs, who are historically the only ones who can afford to take such risks.
Related stories:
It can help boost productivity
With full-time employees, specialist work can often be slow and costly. Taking on freelancers means companies can use the right people for the job, with highly-specialised skills. This means they can avoid unused downtime as well, which in itself can result in huge savings on labour costs - enough that it could potentially reduce the price of homes and other buildings in the future.
'False' self-employment may still be an issue
The notion of 'false self-employment' in today's gig economy remains a problem. There have been concerns about companies using the uncertainties around the rules to exploit workers, disguising the true nature of a contract and leaving the worker without proper benefits or payment. It's been labelled a 'con' by some, with the union Unite declaring that the government has failed in its crackdown on this 'bogus' self-employment.
Whether this is specifically applicable to construction workers is still undecided. Others would disagree, with some studies suggesting that the welfare and economic status of freelance workers isn't being compromised.
The government recently ran a consultation on employment status, the results of which may provide better clarity on this issue when published.
It's not going anywhere
As mentioned previously, roughly half of all construction workers were paid on a self-employed basis in 2017/18, and it doesn't look like the trend is likely to change any time soon. Freelance construction workers seem to be increasingly in demand, due to a 'pay per project or task' model being utilised by more and more employers. Offering the chance for more flexibility and increased productivity, they look set to play a vital part of the industry for years to come.