How I got here… Anita Solanki, Head of Interfaces at EKFB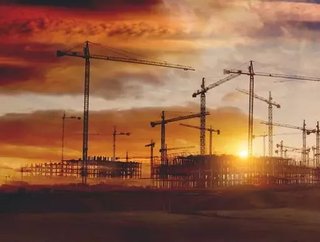 Anita Solanki explains what it's like to be a BAME female in a 'man's world...
Being a BAME female in a man's world
I'm Anita Solanki, 2nd generation Hindu of Indian heritage, born in Leicester, England.
As a young teenage girl I had great ambition to be something, have my own business and be successful. Coming from a working class background, would I be the same as my parents or could I break the mould and do something different? My teachers said I had good brains, my mum thought I should be a doctor. So, what do I do? As it turned out, I fell in love at 16, dropped out of University and for 10 years, my career ambitions went on hold as I fulfilled the role of a wife and a mother to two young children.
I was 18 when I got married and all my ambition to be a successful business owner went on hold, as I fell in love with a boy in secondary school and, in line with the strict culture of 32 years ago, we did our honourable duty and married.
For 8 years, I think I forgot who I was - they say love is blind! I lived with my husband's extended family, who ran a family business manufacturing jeans. This meant that although I lived in a wonderful home, I became locked in a bubble.
I had my first son at 21 and the second at 24. In between changing nappies, cleaning and cooking, I also became part of the jeans business. I did everything from material supplies, cutting patterns, quality control, sales, invoicing and marketing to cleaning out loos and sweeping up. They were tough days and long hours but it taught me the end-to-end process of a business.
I felt I'd lost myself and at 24, I felt I had to change my life in some way. I qualified as a hairdresser, a role that worked around childcare and introduced me back into the wider world. This role was pivotal to increasing my confidence and helping me to decide that… I really didn't want to be a hairdresser. This is also when we move out of the family home and start our own gradual journey outside Leicester in a tiny village surrounded by beautiful greenery.
I took a job with Severn Trent Water, which somehow felt like my first 'real' job. It was a junior position in an engineering department. On my first day, I was early and started counting as everyone arrived: 1, 2, 3, 4…9 males… I'm the only female! I also realised that the only other BAME person was a Chinese male. I rang my husband, saying I didn't know if I could do this. I think hearing myself say the words made me realise that I was being given an opportunity, and I decided right then that being female or BAME would not hold me back from anything.
I soon found out I actually had some good skills, I was attentive and organised. I understood instructions well, succeeded at everything asked of me and I soon became in charge of contract administration. My confidence increased and I got used to being the only female and BAME. This role raised my profile and I was invited to attend important meetings and industry events. It was daunting, but also a privilege and an opportunity – and I took it. Networking turned out to be a key part of my career and a really valuable skill.
I began to feel that my lack of qualifications was holding me back. So even though I was 30, had a full time job and two kids under nine, I decided to do a business diploma. After studying two evenings a week for two years I was awarded my diploma with 8 out of 10 distinctions. At the same time I accepted a role managing a team of 6, to deal with new legislation from DfT. This role was high profile and hard work, but when my manager put me forward for the Water Professional Diploma HND level at Warwickshire University, I couldn't refuse. Having said that, I also couldn't have accepted without the support of my husband and mum.
I ended up being promoted 4 times in 5 years. I felt like I'd found my niche and my understanding of the legislative processes meant I was able to save STW significant financial penalties without going to court. This put me in line for another big promotion, and I'll be honest, I wasn't sure I was ready.
My colleagues' faith in me helped me have faith in myself and I dug deep to find the confidence to drive a big project through, gaining increasing external recognition, including becoming the first female chair of a West Midlands group, the first female at the National group, and first female Director on trades body association. Suddenly, I realise that I am breaking all the barriers in a male dominated world.
It felt like time to move on after 17 years at STW. Great managers, great people, it grew me and gave me and my family a lifestyle that teenage girl could only ever dream of. But I had reached the highest I could go in my field and at national level. I spotted an intriguing role with Kier and thought 'I'm in my mid forties, I have a huge network of highways, utilities, contractors and supply chain in the industry. I'm comfortable. Can I leave it all behind? It's now or never.'
It's 2015 and I find myself travelling all over the UK, Scotland one minute, London, Exeter, Anglian region and so much more. I tried to persuade my MD to take on the Associate Director position on the tradesbody but he made me go for it. I went on to win 3 awards 3 years in a row for innovation in partnership with supply chain colleagues, which really raised the profile for us in our industry. Where I held myself back, someone believed in me.
By 2018 another opportunity arose within Kier. From my network of contacts, I was approached about a role with Kier Joint Venture EKFB, who had been appointed to deliver 80km of civil engineering on HS2. Infrastructure was a new world and a chance to learn something new, using everything I have learned so far. So I'm using my skills of organisation, collaboration, establishing external relationships and creating usable, end-to-end processes to keep our whole team on track and compliant. I feel like I have found my home at EKFB, and I can really be myself. Our inclusivity is a real culture, not just an EDI policy that sits on a shelf.
I am not doubting myself any more. I can honestly say, although I have worked hard for my qualifications later in life, I have had great managers – mostly white, male, middle-aged engineers – who believed in me and gave me a platform. I never felt any obstacles through being BAME. At times I became my own barrier, but I have always had the hunger to be better than I am. I turned 50 last December and have recently become a grandma. I feel at my sharpest ever!
You don't have to be an engineer to work in engineering. And, young or old, male or female, there are jobs for you in the engineering or construction world. Seize every opportunity and build your network. It will serve you well. Listen to the positive forces in your life. I thank those in mine. They know who they are.
Mum... I'm not a doctor but I know you are proud of me. My teenage year ambitions got fulfilled and I managed to see so much of the world in this time, building a great future for my children at the same time.