Orocco Begins Crypto Journey and Promotes Four-Day Workweek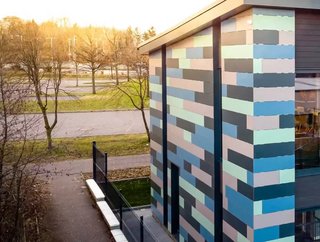 High-end construction and renovation company, Orocco begins accepting cryptocurrency as payment and implements a company-wide four-day workweek
The past year has provoked significant changes to the way that companies operate, from the shift to working at home to alternative methods of business transaction.
Orocco, an Edinburgh-based high-end construction and renovation company, has recently begun its journey with cryptocurrency. The company commenced trading in 2012 and specialises in high-end building projects, taking pride in its bespoke constructions and high-quality finishings. 
Orocco has recently announced that it will accept cryptocurrency as a form of payment for its services, a first for the UK building sector, which is a big decision to make in a very traditional market. A digital wallet has been created to allow its customers to pay in Bitcoin, Dogecoin, Ethereum, Stellar and XRP.
"I have spent some time researching what we could provide, and I'm delighted we'll now have this fast, safe and secure service as part of our offering to clients," says Mark Ivinson, Managing Director at Orocco. "We're a very innovative company, and this is another example of us always looking to take the firm forward and move the business with the times." 
This comes at a significant period for cryptocurrency, as Bitcoin recently experienced a drop in price due to sustainability concerns around data mining. Nevertheless, Ivinson seems optimistic about the future of cryptocurrency in construction projects. "I do believe things will start to move in that direction, and it's exciting to be at the forefront of it in the construction sector, which is regarded as being very traditional," he says.
"There has been a lot of discussion recently about cryptocurrency. It is something I wanted to have as a payment option for clients, and it will be a seamless process from start to finish for anyone using this method of paying."
Four-Day Workweek
The acceptance of cryptocurrency as payment is not the only significant occurrence for Orocco. An early announcement by the company saw a shift in the way the company operates. Employees will now be working four days per week, providing a three day weekend, while retaining their full-time hours. 
The company Directors say there has been no change in the time spent on construction projects, despite the shift in working hours, and employees much prefer their new work regimes. "When we spoke to staff after the recent changes that the Covid-19 pandemic had brought to our working lives, it became clear that people enjoyed having that extra time at home, either to catch up on home projects or to spend more time with loved ones," says Joint Managing Director, Johnny Burton. "We listened and wanted to make a permanent change to how we work, and so far, the feedback from staff has been very positive."