Tracking productivity in Industry 4.0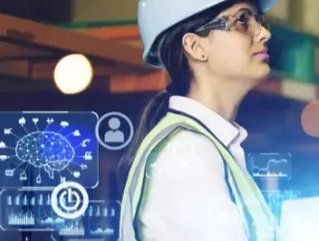 Gains from Industry 4.0 could be worth an £25bn each year – providing you have the right digital tools of the trade
Industry 4.0, the phase in the Industrial Revolution that marries physical production and operations with smart digital technology and big data, is driving significant change in the traditional manufacturing landscape. Yet the construction sector remains one of the least digitised sectors of the economy, according to McKinsey. 
The opportunity can no longer be overlooked. The New Civil Engineer, reports that the gains from Industry 4.0 to the construction industry could be worth an extra £25bn each year. 
Although it can seem daunting, traditional businesses such as builders' merchants and timber yards stand to reap enormous productivity benefits from taking the first tentative steps towards such digital transformation. This is especially relevant now, as UK manufacturing growth hit a 27-year high in April, meaning the future looks especially bright for the industry.
Mark Hughes, RVP of UK&I, Epicor Software, said it's not always obvious where this process begins. Coordinating work across departments such as finance, HR and marketing can easily result in a mix-up of priorities, in addition to potential loss of time and money. So let's take a deep dive into the detail of how to track, measure and improve productivity through digitisation. 
Why should productivity be tracked?
This isn't a trick question, nor is the answer simply to improve productivity. It's a little more complex than that and it helps to have clear objectives to begin with. When approaching tracking productivity initially, there are two key objectives.

Firstly, analyse differences, nuances and anomalies in your existing processes. For example, this could mean looking into why one employee might be skipping a step in a process, while another proceeds more quickly but makes mistakes which must later be corrected. Or perhaps your business has several locations, with one consistently completing routine tasks quicker than the other, such as picking and packing stock in a warehouse. What does each location do differently?
Secondly, locate obstacles and expose inefficiencies. When employees are skipping a step, are they missing something they need, perhaps equipment or training? An employee's to-do list may well be full of tasks that they view to be unimportant, or which detract from their jobs as a whole. As somebody managing this, it's important to be non-judgemental in your approach, so that employees are as open as possible - allowing for greater understanding of what is driving efficiency or lack thereof.
Who are you tracking and where?

Everyone in a company ought to be aware of their work performance, and how it affects the business as a whole - beginning with the MD or CEO. It's fairly standard practice these days for employees to have key performance indicators (KPIs), allowing for measurement and goal setting. 
The earliest stages of digitisation allow for more accurate measurement of many KPIs at all levels in the company. In a warehouse for example, employees can use terminals or tablets to log the time taken to complete particular tasks - creating valuable performance data and revealing potential bottlenecks. It's worth reiterating that simple time-related metrics like these are applicable at all levels of a business, in all departments.
Greater digitisation means more opportunities for measuring productivity. It means that tracking can take place wherever employees are — be that in the yard, in the warehouse, in the office or remotely at home. The benefits of increasing productivity in one area tend to be shared across others. Speeding work up in the yard might accelerate work in the warehouse, which may give a productivity boost to the administrative staff down the line.
How should productivity be measured?

Productivity can be measured in two ways: either by efficiency metrics or output metrics. The output metrics tend to be associated with corporate-level goals tied to finance and operations, such as profit margin and revenue. Efficiency as a metric is a snapshot of productivity within a particular time period — the time it takes to complete a task or move through different stages of a workflow.
Efficiency metrics are straightforward and easy to spot. They might take the form of 'lines per hour', for entering orders into a system, or 'items per hour' for picking them and delivering them. Comparison within the parameters of an efficiency metric makes assessing productivity differences between employees far simpler. 
Comparing more than one differing metric with each other directly can be tricky, but taken together they can paint a useful picture for your business. So, returning to the warehouse as an example, a manager should be tracking a top-line output metric such as percentage accuracy of inventory - as well as efficiency and output metrics for each task that affects that accuracy. By making a greater effort to track and log all of the processes taking place, errors can be reduced in picking, packing, shipments and paperwork. 
The most accessible way to consolidate all of this new tracking data in one place is to digitise - invest in a quality software platform where employees can log activity.
What will be the outcomes?

Once productivity is tracked properly, you can expect three clear sets of outcomes.
Greater employee engagement - providing that all tracking remains fair and free from judgement or bias, employees can begin working together to improve their own metrics. Greater visibility of data will empower your people to make their own recommendations for better working practices, eliminating waste from the bottom up.

Less time wasted; more time saved - one of the primary ways to save time is through the automation of repetitive tasks such as invoicing or stock taking, made possible through digitisation. For example, an enterprise resource planning (ERP) platform which monitors inventory levels and delivery times can streamline operations massively, smoothing out peaks and troughs of activity through more accurate prediction of supply and demand.

Greater efficiency and agility - by consolidating the varied productivity metrics into one digital platform, it becomes possible to see how they affect each other. You may notice that the time it takes to complete one seemingly basic task in a workflow actually has a significant knock-on effect down the line. It might then be prudent to assign more people to that task in order to speed up your whole operation. 

These outcomes are only the beginning: the first steps on a longer journey of digital transformation. As is often the case with rapid periods of innovation, we don't necessarily know where this journey ends. It is however becoming clear that Industry 4.0 is progressing at a rapid pace. The construction sector is one of the largest in the UK economy and it deserves to be on board and reap the full benefits.