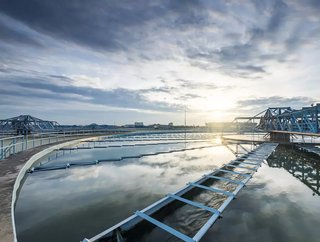 UK construction company Galliford Try has acquired the water business of NMCN following the recent announcement that the company had gone into liquidation
UK construction firm Galliford Try has announced that it has acquired NMCN's water business including the specialist water process and control businesses Nomenca and Lintott in a  £1mn transaction. The news comes after NMCN announced that it had gone into administration earlier this week.
Commenting on the Transaction, Bill Hocking, Chief Executive of Galliford Try, said: "I am delighted to welcome the employees, clients, and suppliers of NMCN Water to Galliford Try. This acquisition is an excellent strategic fit with our existing business and will accelerate the growth of our successful Environment division, providing work with new clients and increasing our capabilities. This is a very exciting time as we deliver our Sustainable Growth Strategy and I look forward to a bright future for our collective team."
NMCN Water and Galliford Try
NMCN Water works with UK water utility companies to build and maintain high-quality water and wastewater treatment systems. Its geographic coverage, customer relationships, and technical capabilities are all highly complementary to Galliford Try's existing operations.
Galliford Try says it has a "detailed understanding" of NMCN Water's operations and has closely followed the evolution of the Water Business through NMCN's refinancing process and various trading and financial disclosures through 2021. 
The company also said in a statement that it is "especially appreciative" of the efforts of NMCN's customers, suppliers, employees, and management over the last year and will be engaging proactively to provide the stability to move forward. Approximately 900 NMCN Water employees will join Galliford Try as a result of the Transaction, including its senior management team.
Further details of the transaction 
In addition to the £1.0mn purchase price, Galliford Try claims that it will have to fund specific contractual liabilities incurred prior to the completion date of the Transaction which will be necessary to provide operational stability to the Water Business.
For the year ended 31 December 2019, being the last year for which NMCN has published audited results, NMCN's water business generated an operating profit of £7.6mn on turnover of £282.6mn. The gross assets of NMCN's water segment were £70mn as of 31 December 2019.