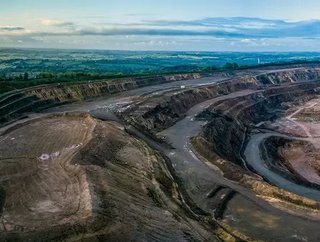 GRS Roadstone, a supplier of construction materials, has secured a deal to market waste granite from British tungsten mining
GRS Roadstone, a supplier of construction materials has secured a deal to market millions of tonnes of waste granite from British Tungsten mining, boosting the construction supply chain. The deal is part of a joint venture between GRS Roadstone and Tungsten West and will see the company sell "high-quality secondary aggregate", transporting it by sea and air across the UK. 
GRS Group Chief Executive, Jon Fisher, said: "This is a true symbiotic collaboration between two like-minded businesses with shared ambitions. Not only are we helping the UK to remain self-sufficient in essential minerals, but we're also distributing them in the most sustainable way possible. 
"GRS already trades and transports almost 20 million tonnes of construction materials every year – around half of which is from recycled or secondary sources – and this deal reinforces our whole ethos to make the best use of the UK's available resources," he said.
What is Tungsten? 
With one of the highest melting points, Tungsten is one of the hardest metals and is used in electronics, as well as manufacturing and many everyday objects. On the periodic table, it has the symbol 'W' and is considered to be quite a rare metal. When mined, Tungsten produces large quantities of granite, which can be used for secondary aggregates and other construction applications. 
GRS will transport the aggregate, which will be processed at the Hermerdon mine, to construction projects mainly across the south of the UK. The Hemerdon mine is the world's fourth-largest tungsten reserve. 
Talking about the partnership with GRS, Tungsten West Chief Executive Max Denning said: "Tungsten West is extremely excited to partner with GRS, especially as they're the UK's leading aggregates trading company with an exceptional reputation for success. 
"By GRS applying their years of experience and success across all industry verticals within the construction materials sector, Tungsten West can offer a significant new mineral resource, at scale, to the UK market. GRS brings a wealth of experience, credibility, and strategic thinking that complements our approach," he added.