HS2 – All you need to know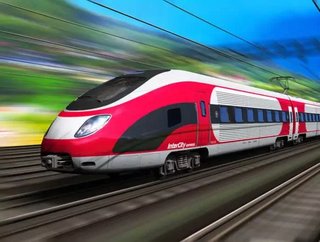 Set to completely transform the UK landscape, the HS2 has courted controversy since it gained royal ascent this year. We take a look at recent news surr...
Set to completely transform the UK landscape, the HS2 has courted controversy since it gained royal ascent this year. We take a look at recent news surrounding the project and the recent controversies surrounding the new transportation service.
Despite political uncertainties surrounding the UK elections and the consequences around exiting the European Union, the first phase of construction for the HS2 rail is set to be underway, creating over 20,000 construction roles and approximately 20,000 apprenticeships. 
Spanning several UK cities, such as London, Birmingham, Manchester and Leeds, construction work will be undertaken in several phases. Phase 1 will cover London and the West Midlands, with the second phase crossing Leeds and Manchester. Other UK cities will also be considered within the project, strengthening the entirety of the UK's infrastructure. 
The new rail project has been in the pipeline for some time, and creates a unique opportunity for construction companies to build one of the largest infrastructure projects in the UK and compete with neighbouring countries. The transportation system would have the capacity to carry approximately 26,000 passengers per day, easting congestion of traditional transport networks and ensuring increased economic growth, with over 350 miles covered within the project.
HS2 Ltd Managing Director of Rail Operations Chris Rayner said: "HS2 represents a once in a lifetime chance to rebalance the national economy. It will transform travel in this country, connecting eight of the 10 largest cities in the UK when completed, as well as improving capacity for customers and productivity for the economy."
David Higgins, Chairman of HS2 explained, "Achieving Royal Assent for Phase One of HS2 between Birmingham and London with significant parliamentary support is a monumental step in transforming rail travel in Britain."
Phase 1 incorporates London Euston, Birmingham and Crewe,, with considerations to link with Heathrow Airport. Phase 2 will even reach Scotland, highlighting the scale of the project. Architects, designers and developers are currently providing station designs within phase 1 and become partners in building three new stations, according to a press release. A separate proposal will be for the development of London Euston and construction of corporate and communal spaces, which will encompass over 20 hectares. Additionally, it has yet to be decided which successful company will build the new trains in a contract worth nearly £3 billion, but will create over 300 jobs and be built to European standards
Planned stations
London and Birmingham
Central London (incorporating London Euston)
West London
Bickenhill ("Birmingham Interchange"
Birmingham to Crewe (phase 2a)
Manchester Airport (phase 2b)
Manchester city centre (phase 2b)
Birmingham to Leeds (Phase 2b)
East Midlands Hub
Sheffield
Leeds
Nonetheless, Bechtel has become the successful bidder of the £170 million Phase 2 contract after controversy surrounding CH2M. Following a whistle-blower operation, it was revealed that CH2M expressed a conflict of interest, leading rival company Mace to threaten legal action, which has now been resolved.
Increased concerns
Whilst there is significant opposition by political parties and local resident groups surrounding noise pollution and the need for such an expansive venture, there are increased environmental concerns, alongside the falling property prices of nearby houses, some of which by around 40 percent. The project will also encompass the demolition of approximately 400 homes and several historical buildings.
Furthermore, several woodlands would be impacted by the construction, such as the Chilterns in South-East England, in addition to a large number of trees which will be felled in order for the construction. However, HS2 will aim to counteract such impacts by planting a large number of trees and create further woodland areas to reduce the ecological impacts on the build.
Read the April 2017 issue of Construction Global