Mobile technology, green practices and virtual reality are shaping the world of construction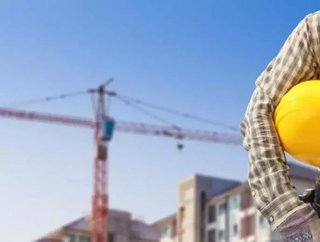 Constructing a New World of Building The construction industry has seen drastic changes in recent decades and construction companies of all kinds are a...
Constructing a New World of Building
The construction industry has seen drastic changes in recent decades and construction companies of all kinds are adapting to the change.
Whether it's modular design or eco-friendly building materials, the construction world is advancing with each new building.
Here are just a few ways construction is changing at a rapid pace:
Virtual Reality Construction
Designing a building is one thing, but actually walking through the rooms of that building before constructing it is something else entirely.
Virtual reality is a recent construction trend that is bridging the gap between blueprints and reality.
With virtual reality, architects can tour their homes and buildings using a combination of 3D glasses and advanced projection technology. This allows design teams to work out kinks that would otherwise be overlooked with traditional CAD renderings.
In addition, construction companies can also use virtual reality to plan out their approaches to different projects.
With the ability to walk through small and large-scale construction projects ahead of time, architects and contractors can get on the same page faster not matter how complicated the design is.
Green Construction Practices
With the health of the planet in decline, both commercial and residential construction companies are going green with their buildings.
Architects and builders alike are setting their sights on the coveted LEED (Leadership in Energy and Environmental Design) certification standard, which focuses on eco-friendly buildings and design practices.
Additionally, more and more commercial contracts are taking advantage of green construction management software to help build their structures more efficiently.
In coming years, green construction will likely make up nearly 50% of building projects across the globe.
Mobile Technology
Mobile technology is trending across all industries, so it's no surprise the construction industry is jumping onboard.
In the article "Expert Interview Series: Rod Sutton How the World of Construction is Changing", Sutton mentions the fact that mobile communications are changing construction sites for the better.
With mobile software such as geo-fencing and time-tracking apps, jobsite foreman are able to see where their workers are at all times based on mobile tracking and pre-determined barriers.
Likewise, a foreman can also use mobile time-tracking apps to monitor how long each worker is on the jobsite, which helps eliminate payroll and overtime issues.
Supply Chain Optimization
One of the most complicated aspects of any construction project is getting building supplies from the manufacturer to the jobsite. That's why supply chain optimization and logistics is quickly becoming a popular trend in the construction world.
A growing number of construction companies are already using analytics software to better plan their supply delivery schedules.
This software optimizes the time it takes supplies to reach a jobsite based on transportation schedules, locations, and availability.
Micro-Living
Commercial contractors in particular are seeing a rise in micro-living and micro apartments. These large-scale construction projects are taking place in major cities in countries all across the globe.
Micro-living construction works much like standard apartments, except with more efficient use of space. This allows architects and construction workers to pack more apartments into each building without sacrificing the comfort of the occupants.
From virtual reality to supply chain optimization, it's plain to see that new building trends are taking the construction world by storm.
About the Author: Adam Groff is a freelance writer and creator of content. He writes on a variety of topics including construction and technology.