New build homes – are we cutting corners?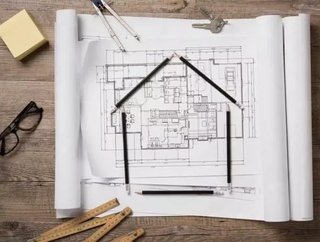 In 2016, just over 140,000 new homes were built, which is approximately 100,000 properties short of the government's target to address the housing cri...
In 2016, just over 140,000 new homes were built, which is approximately 100,000 properties short of the government's target to address the housing crisis. For first-time buyers, the introduction of new build homes seemed to be the most cost effective option as they promised fewer repair and maintenance issues in the long term. Inevitably, the demand for these properties soared but simultaneously the quality standards have decreased, suggesting that construction companies are succumbing to commercial pressures and cutting corners. So, what does this mean for the future of the new build property market?
The cost of quick fix houses
There is no doubt that the property development industry has enjoyed a boom in recent years as the demand for new build homes has only increased. As developers race to meet the demand, both consumers and construction professionals within the industry have claimed that quality standards in new build homes have slipped considerably. But is there enough evidence to back up claims that corners are really being cut?
For many prospective home buyers, the concept of a new build home is enticing - developers promise that these properties have been built with the very best design and planning in mind, so much so that you are guaranteed to experience far fewer structural problems than those who own older, period-style properties. But the best unique selling point is that in the unlikely event that something was to go with the property, homeowners are protected for the first 10 years.
However, the reality of the '10-year warranty' myth is not quite as straightforward as the property tycoons suggest.
As the first batch of new build homes come of age, the number of buyer horror stories continues to grow. The majority of the issues are based on the quality of the build itself and who is responsible for incurring the cost when a problem needs to be rectified.
The Homeowner's Alliance is one of the many organisations who have publicly expressed concern that the quality standards in new build properties has slipped considerably and this is having a knock-on effect on the attitudes of buyers. According to a report by the Homeowner's Alliance, 38 percent of purchasers are turning down new builds because of their poor quality.
It's not just private organisations noticing the problem. The Government has discovered that a staggering 70 percent of new homes are substandard, and as a result have begun implementing various strategies to help address the issue.
The Department for Communities and Local Government (DCLG) has launched a New Homes Ombudsman, which is responsible for mediating between construction companies, homeowners, and warranty providers. However, they are failing to shine light on the issue that building regulations and warranties need to be stringent. Without this the mass construction and low quality will become more prevalent.
Choosing the cheap way out
The majority of quality concerns aren't down to rogue traders. They are often down to two key factors: excessive pressure, and not enough time.  The most notable problems arise in the final stages of the build when deadlines are looming, and whilst endeavouring to keep costs low, developers often end up selecting cheaper options for key appliances such as boilers. This combined with opting for cheap labour to try and guarantee a speedy installation lead to mistakes.
Homeowners often think they are protected against these problems through their NHMC warranty which they receive, along with the keys to their new home. However, we caution you to read these carefully. Any non-structural problems, such as a boiler issue, must be addressed within two years of moving into the property. Furthermore, there is a common misconception that all boilers automatically come with a 10 year guarantee, but consumers should pay close attention to the terms and conditions at point of purchase or risk a hefty bill further down the line if it packs up. This becomes a notable problem for owners of new builds who soon realise the potential costs they could face for appliances that are not covered by the NHMC warranty. If there is a boiler-related issue, research suggests that this could cost consumers' somewhere in the region of £3000. Thankfully, there are several online resources that allow consumers to compare prices and check whether they will be getting a good investment in terms of future energy bills, but this isn't the case with larger problems. More technical issues, such as plumbing, insulation and electricity, the customer is dependent on the knowledge of the professional, which places a lot of faith in their hands. However, this trust should not be mishandled by rushing to complete the job and not meeting quality standards.
Building a problem for the future
Property ownership was once a rite of passage, now it's more of an elusive dream with only 31% of UK 19-36 year olds on the property ladder. It is this very generation who are enticed by new builds believing them to offer a low-cost option in terms of maintenance. However, this isn't the case. The lack of quality homes means that this generation are not only struggling to purchase their first home, they're also not getting quality for their money. If we want to change this poor state affairs for future generations, then we need to resolve this issue. We need to be certain that the new builds being constructed are not just numbers on a spreadsheet to meet the current Government targets, but also good investments for the homeowners of the future.
Article submitted by The Eco Experts